Hollywood Divorce Attorney
Experienced & Effective Legal Representation
The Law Offices of Steven A. Mason, P.A., is a full-service family law firm, specializing in family law, divorce, military divorce, mediation and arbitration, homeowners association disputes, and probate. For more than 30 years, we have helped citizens in Greater Broward County, Florida, attain effective solutions to all of their legal problems. We are proud to have been elected to the 2014 Florida Super Lawyers list of outstanding lawyers who have attained a high degree of peer recognition and professional achievement.
We take pride in providing our clients with the skill and personal services they expect and deserve from their family law attorney. Hollywood divorce lawyer, Steven A. Mason, is a certified family and circuit civil mediator and qualified arbitrator. He also serves as a community association mediator, and he is a past president for the Association of South Florida Mediators and Arbitrators. These certifications are what make our firm unique. To learn about how our special qualifications can work to help you get the outcome you need, contact us to speak directly with attorney Mason. Contact our experienced Hollywood divorce attorney for more information today.
Florida Divorce & Military Divorce
At the Law Offices of Steven A. Mason, P.A., we are proud of the professional reputation we've built for ourselves. Since 1981, we've served and advised clients in South Florida in a variety of legal areas such as divorce, family law matters and homeowners association disputes. Attorney Mason, a former member of the United States Military, also has the unique knowledge that is necessary to help facilitate military divorces. Since our inception, we have successfully handled thousands of cases for our clients, helping them to obtain the results they need to move forward with their lives.
We truly understand the feelings of fear and uncertainty you are probably facing right now. It is our job to take care of the legal issues so that you can use your time to focus on the big picture, and what really matters. We believe that a client is best served when a divorce settlement or court decision addresses current needs while also planning for the future. We realize how tough it is to terminate a marriage and how the last thing you want to think about is filling out divorce paperwork. We use our experience to safeguard the interests of our clients. We can assist you whether your divorce is uncontested and uncomplicated or complex with child custody and asset appraisal difficulties.
We may provide negotiated solutions that are acceptable, responsible, and frequently save the emotional and financial impact of lengthy court action by taking the time to learn about our clients' current and long-term family requirements. When concerns are brought before the court, our divorce attorneys employ their expertise and vast understanding of Florida family law to safeguard our clients' interests. If you are thinking about filing for divorce, please call our Hollywood, FL office to set up an appointment with one of our family law attorneys.
Services for family law:
Divorce, both contentious and uncontentious
Divorce settlements
Annulments
Equitable asset and debt distribution
Divorce with significant assets
Keeping your business interests safe during a divorce
Child support, custody, and visits
Spousal support, alimony
We manage divorces involving complex equitable asset allocation. Properly valuing complex assets such as enterprises, intellectual property, pension plans, military benefits, and inherited property are critical components in practically every situation. Clients with significant assets, professional practices, and family-owned enterprises can benefit greatly from our experience in business law and property concerns.
Contact A Skilled Hollywood Divorce Lawyer Today
We approach our cases together in an effort to accomplish what is best for the children and the family unit as a whole. Our ultimate objective is to resolve your matter by discussion and mediation, but if litigation is required, we will take it to trial. To speak with our experienced Hollywood divorce & family law attorney about your situation, call 954-963-5900, or contact us online. We accept all major credit cards.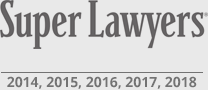 * AV rated for Ability & Ethics by Martindale-Hubbell Law Directory based upon opinions of Judges & Lawyers.