Are Florida's 55+ Communities Discriminatory?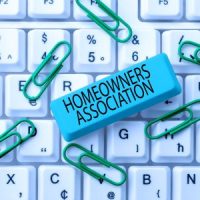 Florida's Fair Housing Act (FHA) and its federal equivalent prohibit discrimination in housing, specifically holding that one may not be discriminated against on the basis of race, national origin, religion, disability, familial status, and certain other characteristics. However, there is a significant exception to this policy, and it deals with age. In 1995, federal alterations to the FHA created the Housing for Older Persons Act (HOPA), which carved out exceptions in the FHA which allowed the creation of specific 'retirement' housing communities. That said, these communities still may unintentionally discriminate against potential applicants if they are not careful.
Exceptions Based On Age
The HOPA creates three situations in which a housing community or facility may refuse to admit applicants who are younger than retirement age; the community must meet at least one of them to not be found in violation. They are:
Being part of a "state or federal" housing program specifically intended to assist elderly people with housing;
Being "intended for" and "solely occupied" by people over the age of 62; and/or
Intended and "operated for occupancy" by people aged 55 and over.
The last exception is the most common, at least in theory because it is the easiest one for which to meet the parameters. If a community verifies the age of its residents (and uses the appropriate procedures to do so), publishes policies that telegraph the management's intention to operate as 55+ housing, and has at least one person in that age group in 80 percent of its units, the community qualifies as a '55+ community, permitting it to restrict occupancy based on age.
Know Your Rights
One major misconception that often gives rise to allegations of discrimination against 55+ communities is the idea that since only 80 percent of the units must be occupied by a person over 55, the remaining 20 percent must be occupied with younger tenants. This is not actually the case; comments in the Federal Register state explicitly that "there is no requirement that the remaining 20%" of the facility's units be occupied by those under 55. Should a community decide to, they may fill all of the units with those over 55 as long as the facility qualifies for the relevant HOPA exception.
Something else to keep in mind is that the only permissible exception to the FHA is based on age. What this means is that if a 55+ community discriminates based on, for example, disability or religion, they can still be held liable for that action under both state and federal law. It can sometimes be hard to tell whether a person or entity's conduct has been discriminatory, but enlisting a knowledgeable attorney can help to clarify matters.
Contact A Hollywood, FL Community Association Attorney
Florida is home to many elderly residents, and they often congregate in housing communities designed for people at that stage of life. However, while it may be possible to discriminate based on age, this does not mean that a potential applicant must be subjected to any other kind of discriminatory behavior. If you suspect you have been unjustly discriminated against, calling a Hollywood homeowner association attorney from the Law Offices of Steven A. Mason, P.A. can help get your case started in the right direction. Contact our office today to schedule a consultation.
Source:
leg.state.fl.us/Statutes/index.cfm/index.cfm?App_mode=Display_Statute&URL=0700-0799/0760/Sections/0760.23.html