Can A Lost Or Destroyed Will Be Admitted To Probate?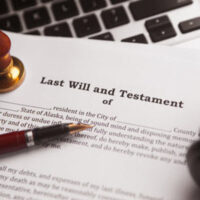 While not everyone, a large majority of people have a will or trust when they pass away. However, sometimes those documents are lost or destroyed – not everyone handles their estate planning documents in the way they should, or a potentially malicious relative can take it upon themselves to dispose of such a document. If you have lost a loved one recently, and you do not find a will, it is a good idea to entertain the possibility that the will has been lost or destroyed. You do have options to try and set the issue right, but an experienced attorney can be a great help in doing so.
Revoking The Presumption
Most of the time, after a person has passed away, their will can be easily located. If this is not the case for someone, Florida law will generally presume that the will has been destroyed (and thus revoked) – otherwise, the beneficiaries would have to live with the possibility that the asset disbursement could be upended years after the fact. That said, the presumption is rebuttable; in other words, it is possible to establish that the will was not destroyed, and that it should be taken as articulating the intentions of the deceased person.
Generally, when any will is admitted to probate, the deceased person's assets are identified and disbursed, both to the deceased person's creditors and to their specified heirs once creditors have been paid off. However, every will has to be authenticated before it can officially be admitted to probate; this is just normally quite easy to do since both the will itself and the witnesses to it are usually available. In the event of a lost will, it may not be possible to call upon either the witnesses or the document itself.
Testimony Required
If a will is believed to have been lost or destroyed, Florida law specifically states that anyone can try to "establish the full and precise terms" of that will, and try to have it admitted for probate, but generally, one must either have the testimony of the two people who witnessed the will, or a reasonable description of the will's "specific" content from one disinterested witness. Without either witness, it is generally not possible to be able to prove the specific content of the will – but at the same time, it can be quite difficult to know who the witnesses are if one does not have access to the will.
It is also worth noting that if you are unable to prove the entire contents of the lost or destroyed will, it may still be possible to have part of the will admitted to probate if that portion is coherent on its own. If it is unintelligible, it will be discarded, but if it functions as a discrete bequest, a court is more likely to admit that portion – it can still be said to convey the intentions of the testator, even if the rest of the will is missing.
Call A Hollywood Probate Lawyer Today
If you have lost a loved one recently, the last thing you need is potential probate concerns. The Law Offices of Steven A. Mason, P.A. has years of experience with this type of case, and Hollywood probate attorney Mason is ready and willing to try and assist you with any concerns you may have. Contact our office today to speak to an attorney.
https://www.stevenmasonpa.com/undue-influence-in-florida-wills/