Can Bankruptcy Discharge Child Support Obligations?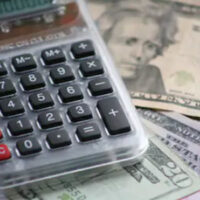 Bankruptcy is an ever-present danger for many people in the United States, for a variety of different reasons. When one files for Chapter 7 bankruptcy (the most common type), it is possible to have certain debts discharged, and one might conceivably wonder if it is possible to have child support obligations discharged as well. While the answer is almost always no, filing for bankruptcy may sometimes help you meet your child support obligations even if the debt cannot be discharged.
"Domestic Support" Is An Exception
Bankruptcy is governed by federal law, which means that regardless of the state you reside in, the same regulations will apply. There are several types of bankruptcy, but for individuals, filing under Chapter 7 is the most common. A Chapter 7 bankruptcy is the simplest, essentially selling off a person's 'nonexempt' assets, allowing a person's creditors to seek payment out of that capital. Once as many debts are possible are discharged, after which the debtor will have a period of bad credit, but in the end will repair it.
That said, Congress explicitly carved out several exceptions to this rule – meaning, several debts which cannot be discharged in bankruptcy except in highly exceptional circumstances. The fifth entry under the relevant law is a "domestic support obligation" – which refers to both alimony (spousal support) and child support. Past cases recognize the right to modify child support under state law, but not to eliminate the obligation entirely just because of a bankruptcy.
You Still Have Options
While it can feel overwhelming to realize that your child support obligations will not be wiped out in bankruptcy, it still may be worth going through the Chapter 7 process (or filing under another chapter, if applicable). While domestic support obligations cannot be discharged, many other debts can – which in turn may free up income or other capital that can help you to meet that support obligation. Child support in particular is a 'priority' debt, meaning that it will be paid first – even before obligations like medical debt or credit card bills.
One important thing to keep in mind, in addition to the fact that child support arrearages are not dischargeable, is that the automatic stay that normally accompanies a Chapter 7 bankruptcy does not apply to support obligations. When someone files for Chapter 7, an 'automatic stay' is triggered which prohibits any creditor from contacting the debtor and trying to demand payment – however, spousal and child support are considered such high-priority debts that the stay does not apply to any attempt to collect them. If you do not work out some kind of arrangement, you may be on the proverbial hook for even more problems later on.
Call A Hollywood Family Lawyer Today
Bankruptcy may be necessarily evil if your finances are in a place where you believe it can help you. However, child support is seen as such an important priority that it cannot be discharged, because the best interests of your children must come first. If you have any other questions or concerns about child support, contacting the Law Offices of Steven A. Mason may be the first step toward getting them answered. Hollywood child support attorney Mason has been handling child support issues for years, and can offer compassionate and knowledgeable representation. Call our offices today to schedule a consultation.
Resource:
law.cornell.edu/uscode/text/11/362