Can I Undermine My Florida Own Prenuptial Agreement?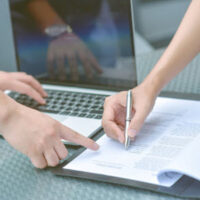 Statistics show that the U.S. divorce rate hovers around 40 percent for first marriages, and is even higher for second and third marriages. Because of this, many couples execute prenuptial agreements (referred to as 'prenups') before they get married, so that they can hopefully eliminate potential issues during divorce proceedings. However, sometimes, a person's life has changed so substantially that the prenuptial agreement they signed when younger no longer works for their current realities. It is difficult to break or overturn a prenup in Florida – but it can, in some cases, be done. An experienced attorney can help.
Creating A Valid Prenuptial Agreement
In most cases, prenups can be very beneficial to the marrying couple, particularly if it is a second marriage for either or both. Florida law allows almost anything to be dealt with in a prenup – for example, designating certain assets as "separate" property, meaning that they are the sole property of one spouse and should not be divided. The only truly prohibited issues that cannot be handled in a prenup have to do with child custody and support for any (at the time, future) children – the right of child support, in particular, belongs to that child, not to the parents, so they have no right to contract away.
A prenuptial agreement is essentially a private contract, and as such, it is governed by contract law principles. In order for a prenuptial agreement to be valid, it must be in writing, signed by both parties, and both parties must provide a full picture of their financial assets and income to the other. It must also be entered into freely – in other words, neither party can be under duress or be coerced into signing. Most contracts also require consideration – that is, some kind of benefit to be gained by signing – but when one is dealing with a prenup, the law generally holds that the marriage itself is the consideration that makes the contract valid. If the marriage does not happen, the prenup is invalid.
An 'Unfair' Agreement May Still Be Upheld
That said, there are very few reasons for a prenuptial agreement to be declared invalid – even if the agreement is somehow unfair, Florida courts will generally uphold it (or at least part of it, depending on whether the provision is severable from the rest of the agreement). The case of Ferguson v. Ferguson (2011) came about after the parties executed a prenup in 2008, only for the contract to become one-sided after the real estate 'bubble' burst, leaving the ex-husband in position to pay enormous amounts to his now-ex-wife. The court upheld the provision, arguing that the 'bubble' bursting was foreseeable and the ex-husband ought to have planned for it.
That said, if a prenup is somehow unequal or unfair, a presumption is established that full disclosure was not provided – the assumption is that if full financial disclosure had occurred, the agreement would not have been drawn up so unfairly. If full financial disclosure did not happen, it is one of the few grounds a court can use to declare the provision – or the entire agreement – void, because unless a spouse has the entire financial picture of their partner, they do not have sufficient information upon which to validly sign the agreement.
Call A Hollywood, FL Prenuptial Agreement Attorney
In most divorces, the presence of a prenup can help smooth out the process. However, if yours no longer reflects your financial reality, it is crucial that you consult a legal professional as soon as possible so that you properly understand your options. A Hollywood divorce attorney from the Law Offices of Steven A. Mason, P.A. can try to answer any questions you may have, and help you determine how best to proceed with your case. Contact our offices today to speak to an attorney.
Resource:
leg.state.fl.us/Statutes/index.cfm?App_mode=Display_Statute&URL=0000-0099/0061/Sections/0061.079.html