Can Unenforced Community Association Restrictions Be 'Revived?'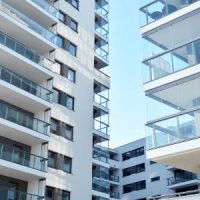 There are many different documents that govern a Florida community association: bylaws, the Declaration of Condominium, the conditions, covenants and restrictions (CC&Rs), and other rules that may have been passed by the board. In theory, they are meant to be observed and followed, but over time, it is not uncommon for enforcement to grow lax. If it does, this can open a board up to accusations of selective enforcement if the rule is enforced against anyone at all. However, there is a remedy for this predicament.
The Concept of Estoppel
Selective enforcement is a very real problem in many community associations, not only because of its initial inequity, but also because it can create a precedent for future enforcement. If a condo board or homeowners' association is found to have selectively enforced a statute, it can, at least at common law, be 'estopped' from enforcing the statute in the future, because it has shown that it will not do so equitably.
Estoppel is a defense in Florida. If someone establishes a certain state of affairs, and another person acts based on that status quo, the first person cannot simply go back on their word without making restitution to the person who acted. To punish someone for something that was acceptable at the time of its creation is inequitable (in other words, simply unfair).
The Chattel Ship Case
The Third District Court of Appeals in Florida dealt with this situation in a case called Chattel Ship Investment v Brickell Place (1986). Almost 50 residents of Brickell Place had enclosed their balconies, despite a rule against it being present in the initial Declaration of Condominium. Eventually, the association held that those who had enclosed their balconies could keep them that way, but no further enclosures would be permitted. Future owners alleged selective enforcement.
The Court of Appeals held that the "adaptation and implementation of a uniform policy" effectively erased the selective enforcement based on reasons of "practicality and economy." It would be impossible to take down all the enclosures, but it would be much easier for all involved to simply uniformly enforce the rule going forward. Thus, the court ruled in favor of Brickell Place because of its clearly stated intention to revive the rule.
Contact A Hollywood Community Association Attorney
It can sometimes be difficult to determine what exactly constitutes selective enforcement and what does not. If you have questions about the behavior of your own community association, calling a Hollywood community association attorney from the Law Offices of Steven A. Mason, P.A. May help to get them answered. Call our office today at (954) 963-5900 to speak to an attorney.
Source:
casetext.com/case/state-v-harris-47