Child Custody In Military Divorce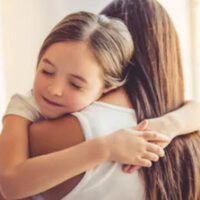 Divorce when one or both parents are in the military can be a complex process, especially since the laws governing military personnel create hurdles that civilians do not necessarily have to deal with. Nowhere is this more apparent than in dealing with child custody, as the best interests of the child have to be balanced with the rights and obligations of the parents. If you have concerns about visitation in your case, consulting an attorney experienced in this area of law is a good idea.
Best Interests Of The Child
Like in any divorce, custody is determined in a military divorce when the court weighs a host of different factors, such as the mental and physical health of each parent, or any past history of domestic violence, in order to try and establish what would be in the best interests of the child. It is worth noting that the possibility of future deployment is one of the factors that a court can entertain when determining custody, but it explicitly cannot deny physical custody based only on that issue. Florida's public policy, as a rule, holds that it is in the best interests of the child to be able to have a relationship with both parents if at all possible.
The best interests of the child are also at issue in matters of relocation. A parent may receive new orders and have to suddenly move far from their previous home, and they may want to do so with their child. If the other parent consents, the court will generally allow the move, but if the other parent objects, a hearing will be held, and the court must ultimately make the determination as to whether the move would be in the child's best interests.
Have A Care Plan
In the event of deployment, it is a good idea to have a Family Care Plan (FCP) in place, which many military couples attach to their divorce decree. An appropriate FCP establishes information about the potential caregivers (primary and alternate) for any minor children, as well as financial arrangements and, if the non-military parent is not the designated caregiver, their written consent to the FCP. Any parent who shares custody with a co-parent to whom they are not married is recommended to have a care plan in place, especially since deployment can occur very quickly.
One key difference between military and civilian divorces – and reason why a FCP is so important to have – is that civilians can seek modification of their divorce (or custody arrangement) in any event that involves a substantial change in circumstances. In a case involving a military servicemember, however, the Servicemembers' Civil Relief Act (SCRA) allows the deployed person to request an automatic stay of proceedings if they can establish that their service "materially affects" their ability to proceed with the case. The Act allows this for quite a few types of civil proceedings, including custody and child support hearings, so it may be that the non-military spouse has to wait to effect a custody change.
Contact A Hollywood Military Divorce Attorney
Military divorce is complex, especially in this day and age where so many military servicemembers are constantly on the move and having to adapt to new realities. If you have questions or concerns about child custody during your military divorce, it is imperative to contact a Hollywood military divorce attorney with experience in this area of law. Attorney Steven A. Mason and The Law Offices of Steven A. Mason, P.A. are ready to help guide you through the custody process. Call us today to speak to an attorney.
https://www.stevenmasonpa.com/jurisdiction-questions-in-military-divorce/