Child Support & College In Florida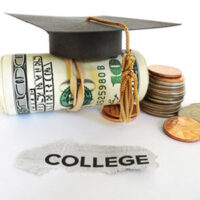 If a child decides they want to attend college, their parents may choose to contribute or to decline. Some states, such as Hawaii, incorporate college expenses into child support obligations, but as of this writing, Florida is not one of them. In most cases, Florida courts see parents' choosing to contribute to their child's college fund as an individual decision, rather than a legal responsibility. That said, some parents incorporate these payments into divorce settlements in Florida.
Child Support Rules In Florida
The relevant statutes governing child support in Florida are fairly straightforward, establishing that every child has the right to support from their parents, and the courts have the authority to order one or both parents to pay support on a set schedule. Usually, this obligation ends either when the child reaches the age of majority (18 years old), or once the child completes secondary education (high school).
That said, there are exceptions to these rules. One of them is that support may be ordered to continue for a person who has a "mental or physical incapacity" past the age of 18, despite their being a legal adult by that point, if the 'incapacity' began prior to their reaching the age of majority. Another exception to support ending at age 18 is when the parents agree, in writing, to extend it for certain specific reasons – post-secondary education being one of the most common reasons that parents choose to pay for.
Left Up To Parents
In general, the Florida legislature has not shown interest in regulating issues to do with parenting responsibilities unless a question of law exists. It prefers to leave these issues up to each set of parents – in practice, what this means is that agreements made between parents over issues like college expenses will usually be upheld, unless the agreement is unconscionable (and sometimes, not even then). Most commonly, these agreements are made as part of a divorce settlement – one might think a pre- or postnuptial agreement would work as well, but under Florida law, the right to child support belongs to that child, and cannot be contracted away by the parents.
Thus, the question of who will cover college expenses is an issue to be decided by the parents of that child. Unless a resulting agreement puts one parent at such a disadvantage as to wind up on public assistance, or would generally shock the conscience of the public, it will be upheld in court. This is an important distinction: Florida courts have no settled position on whether parents should cover college expenses; rather, they will rule in favor of a valid agreement.
Contact A Hollywood Child Support Attorney
College is not seen as the crucial career step that it once was, but according to the National Center for Education Statistics, the enrollment rate has remained relatively steady at 41 percent for the last couple of years (prior to the COVID-19 pandemic). If you have questions or concerns about your own situation and how best to provide for your child's future, calling a Hollywood family lawyer is a good idea. The Law Offices of Steven A. Mason, P.A. will work hard for you and your family. Contact our offices today to speak to an attorney.
Resources:
leg.state.fl.us/Statutes/index.cfm?App_mode=Display_Statute&URL=0700-0799/0743/Sections/0743.07.html
nces.ed.gov/programs/coe/indicator/cpb