Coercion, Duress and Prenuptial Agreements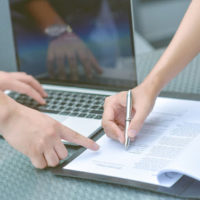 More and more nowadays, couples are signing prenuptial agreements, or prenups, before they marry. It is being seen more often as protecting one's investments than as a cold, unromantic business deal. However, it is this familiarity that can sometimes lead to coercion or putting one party under duress, whether intentional or not – people begin to fail to imagine getting married without a prenup in place, so they may come on perhaps too strong in trying to get it signed. If this happens, however, the entire agreement may be invalidated.
Coercion Makes A Prenup Unenforceable
It is the public policy of the state of Florida, as well as being enshrined in the relevant statute, that a prenuptial agreement may be ruled unenforceable if one of two events occurs: if the agreement was not signed voluntarily – in other words, if it was the product of "fraud, duress, coercion or overreaching," or if the agreement was unconscionable on its face, which means that it was drawn up in a way that is so manifestly one-sided that a reasonable person might find it unfair. If the agreement is unenforceable, no provision in the agreement can be saved (with rare exceptions).
One might wonder if any provision in a prenup is severable (in other words, if certain provisions can be excised while keeping others). The answer is no in the overwhelming majority of cases. The rationale for invalidating the entire prenup in these cases is that duress or coercion is not a feeling or event that can be turned off in an instant. If you are pressured or coerced to sign a prenup, that document is tainted by the coercion. There is no guarantee that you would voluntarily consent to any of the provisions, and consent cannot be obtained after the fact. Thus, the agreement must be voided entirely, and the issues such as marital property distribution and support questions must be decided anew.
Other Issues Affected By Coercion
There are other ways a prenup or couple may be affected by coercion or duress. Perhaps the most common is a timing issue – in Florida and many other states, the length of time between the signing of a prenuptial agreement and the wedding may be evidence of coercion, because a very fast marriage may indicate an impatience to acquire a new spouse's assets. Timing alone will not lead to a finding of unconscionability, but it can be one link in a larger chain of evidence toward that conclusion.
Another common problem that may involve duress or a general lack of voluntary consent is that of disclosures (or lack thereof). Florida law holds that both spouses must make a full financial accounting of their assets and debts before a valid prenup can be signed, otherwise a spouse may wind up being held responsible for debts they are not aware of having. However, it is not uncommon for malicious actors to force or pressure their fiancés into signing agreements without benefit of that disclosure – either promising it at a later date, or simply demanding the prenup be executed in order to cover them from debts coming rapidly due. This form of coercion will have the same effect as simply pressuring someone to sign – the entire agreement will likely be declared invalid.
Consult A Family Lawyer
Even as they become more common, prenups are still complex documents that can benefit from a professional pair of eyes. The Hollywood prenuptial agreement attorneys at the Law Offices of Steven A. Mason, P.A. can help you read and understand, and be involved in drafting a prenup that is fair to both you and your potential spouse. Contact the Fort Lauderdale and Hollywood Law Offices of Steven A. Mason, P.A. for legal advice at 954-963-5900 or leave a message online.
Resource:
leg.state.fl.us/Statutes/index.cfm?App_mode=Display_Statute&URL=0000-0099/0061/Sections/0061.079.html