Community Associations & Hurricane Preparedness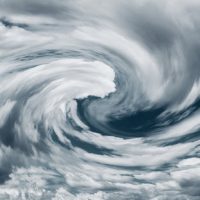 Summer is the start of hurricane season in Florida, and community associations generally try to begin to prepare for storms as early as possible to protect their residents, particularly in more storm-prone areas like Miami and the Keys. (Broward County has its fair share of hurricanes as well). There are certain steps that every community association should take to ensure that their buildings are as well prepared as possible if a storm comes ripping through.
Individual Associations Have The Power
One thing that may stick out to new Floridians is that the state is somewhat hands-off about actual requirements for community associations with regard to hurricanes. The Florida Condominium Act does not require condo boards to install hurricane shutters, but it does require the board to adapt a set of specifications for unit owners to install their own. In general, however, much with regard to preparedness is left to the aegis of the individual community associations and their residents.
For example, having a 'disaster guide' of sorts is not required, but it is highly recommended. A guide like this should contain phone numbers for officials and resources, as well as possible suggestions for preparation activities like preserving all valuable documents, making allowances for disabled or elderly family members, or stocking up on provisions. Another recommendation for boards is to have a backup facility for electronic information and archives.
Association Regulations May Require Insurance
One thing that is not required by state law, but most community associations will often mandate, is property insurance for unit owners. While an association should have its own insurance – "law and ordinance" coverage is popular, as it will cover damages to the amount required to comply with local ordinances – unit owners may be required to carry their own coverage, particularly in condo associations, because the relevant law lists the things that a unit owner is expected to cover, versus the association's burden.
It is important to keep in mind that neither a disaster guide nor property insurance are required by Florida law, but they may be required by association by-laws. If you are concerned that your association does not do enough to prepare for storms, you may be able to urge more action by checking your association by-laws and other regulations.
Contact A Hollywood, FL Community Association Attorney
Particularly if you are new to Florida living, hurricane season can come as a surprise. However, if a community association is well prepared for a storm, you may be able to ride it out with minimal damage and upheaval. If you have questions or concerns about preparation requirements, it may be a good idea to contact a Hollywood community association attorney from the Law Offices of Steven A. Mason, P.A. – we are ready to try and assist you. Call our office today to speak to an attorney.
Source:
flsenate.gov/laws/statutes/2013/718.113