Condo Disputes & Arbitration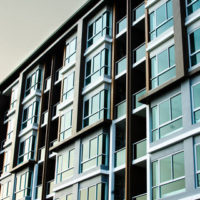 A significant portion of Floridians live in condominiums in this day and age. What many of them are unaware of is that if they have problems with the board, there may be a provision in their lease or purchase agreement that requires they submit to non-binding arbitration. While this provision does not apply to some disputes, it does apply to many, and as such, you may receive a nasty surprise if you attempt to bring suit against your condo board. It is a good idea to understand the arbitration rule as well as possible so that you understand your rights.
The 1992 Statute
The original statute was passed because it was thought that condo unit owners were often at a disadvantage when litigating some civil issue against their associations. Alternative dispute resolution (ADR), specifically non-binding arbitration, was considered a superior option because costs are less and because the time frame is generally less lengthy, which is an advantage to both sides in any given dispute. Non-binding arbitration is also preferred by many because it does not foreclose a party's right to be heard by a jury if negotiations break down or an arbitrator's award is not accepted – the difference between binding and non-binding arbitration is that in the former case, each party agrees to be bound by the arbitrator's decision, while in the latter they do not.
It is important to keep in mind that not all condo disputes are governed by this statute – it explicitly limits its authority to two specific types of disputes. The first is disagreements involving a tenant against a condominium board or association, specifically those "requiring an owner to take action" regarding something in their unit or a failure to do something about their unit, and the second is instances in which a condo board has failed to "properly" conduct elections or other business. If you have a problem with another tenant, or a problem with the board on another topic, you may bring suit as normal to settle it.
The Process
If you decide to file a complaint against your condo board, the first thing you must do is provide notice that you intend to do so. Sometimes, this will motivate the board to attempt to settle the issue instead of allowing it to go to an outside arbitrator, but sometimes this will simply warn the board that proceedings are imminent. Arbitration proceedings are usually conducted by the Division of Florida Condominiums, Time Shares, and Mobile Homes, and they are usually held relatively quickly, via conference call or teleconference depending on the technology available.
Be advised that even if an arbitrator decides in your favor, that may not be the end of matters. It is not unheard of for a party to refuse to comply, because arbitration orders do not have the force of law. As such, it may take further authority to force the issue, and Florida law does permit you to file a petition with a court of competent jurisdiction (in other words, the relevant court) to compel compliance. Usually, the court of competent jurisdiction is the one in which your condo is located.
Call A Condo Litigation Attorney
Condominium-related disputes can be very confusing to resolve, and having a good attorney on your side who understands the issues can make a huge difference. The skilled Hollywood condo litigation attorneys at the firm of Steven A. Mason, P.A. will do our very best to help you get through the process. Contact the Fort Lauderdale and Hollywood Law Offices of Steven A. Mason, P.A. for legal advice at 954-963-5900 or leave a message online.
Resources:
leg.state.fl.us/Statutes/index.cfm?App_mode=Display_Statute&URL=0700-0799/0718/Sections/0718.1255.html
myfloridalicense.com/dbpr/lsc/ARB/LSCMHArbitrationFAQ.html