Condo Law: What Constitutes A Nuisance?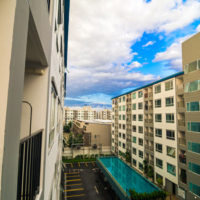 While every condominium complex is different, it is a fairly universal truth that anything branded a nuisance will not be tolerated. However, while every complex will have rules about how to handle a nuisance, almost none will specifically define it beyond some variant of branding something a nuisance only after it has already occurred. If you are accused of creating a nuisance, it is important to be aware of the specific rules of your condo association regarding such matters.
The Law Is Vague
Florida's jurisprudence regarding nuisance is based partly on common law, and its basic tenet is that each condo owner is entitled to use their property as they see fit – unless that use interferes with the enjoyment another person may get out of their own property. However, the law does not go much further, which means that the issue is often decided on a case by case basis. Sometimes this means that potential problems can be handled by a simple talk with one's neighbor. However, if that does not yield a solution, the lack of many concrete examples of nuisance in the law can be somewhat of an inconvenience.
Generally, a condo owner must be able to demonstrate that someone else's conduct is substantially and unreasonably disturbing their use of their own unit. To establish this, there must be a pattern of conduct that a reasonable person would find inappropriate, and it must be frequent – if, for example, the behavior in question only happens once per month, it can be argued that the offending event is not a pattern.
Violation Letters
If the conflict is not resolved after a talk between the two residents, the next step is asking the condo board to send a violation letter to the offending tenant. In theory, anyone can ask for a violation letter to be sent, but a condo board should be fairly particular about what merits such action, if only because in the absence of a hard and fast definition of "nuisance," the alleged offending party may wind up having a cause for complaint if they are being judged unfairly. It is not possible to have total silence and a complete lack of any visual, olfactory or other types of issues, and sometimes a board must decide whether a complaint is reasonable or unreasonable before acting upon it.
If the decision of the condo board goes against the complainant, the next step would be to bring suit against the board. While Florida law does have a mechanism requiring arbitration or other types of alternative dispute resolution to settle certain disputes, the statute explicitly excludes disputes involving the "interpretation or enforcement of any warranty," which covers nuisance issues in most cases. Bringing such a suit can be complex, however, so it is generally recommended to enlist a knowledgeable attorney before proceeding.
Seek Experienced Legal Help
Nuisance as a concept in Florida condo law is frustratingly vague most of the time. If you are accused of engaging in behavior that can be called a nuisance, you have many different options in how to settle the dispute, but if it comes to a head, having a lawyer well versed in condo law on your side can be a great help. The Hollywood condominium law attorneys at the Law Offices of Steven A. Mason, P.A. are happy to try and assist you with your case. Contact the Fort Lauderdale and Hollywood Law Offices of Steven A. Mason, P.A. for legal advice at 954-963-5900 or leave a message online.
Resources:
scholar.google.com/scholar_case?case=1910919478999912194&hl=en&as_sdt=4,10&kqfp=5429477833320997938&kql=168&kqpfp=6513778939361637037#kq
leg.state.fl.us/Statutes/index.cfm?App_mode=Display_Statute&URL=0700-0799/0718/0718.html