Creditors and Florida Probate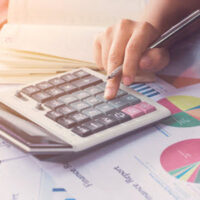 When a friend or family member passes away, depending on your relationship with them, you may be named as the personal representative (PR) of their estate. This means that you are responsible for submitting the deceased person's will to probate, and completing the relevant paperwork to ensure that the person's heirs receive the bequests they should. Another major task that the personal representative must also handle is paying off any creditors remaining after the person's passing.
Creditors Must Be Found
Once a personal representative has been confirmed by the court, they must publish a notice to creditors, inviting them to file their claims within the relevant period. Notice can be done in a newspaper, and it must run at least once a week for two weeks in a newspaper in the county where the estate will be administered. In addition to filing notice, however, a personal representative is also required to make a "diligent search" to discover contact information for "reasonably ascertainable" creditors, even if their claims have not matured or otherwise become due. These "reasonably ascertainable" creditors must be served personally, by mail.
Claims must be filed within 3 months of the first notice to creditors, or if a creditor is personally served, they have 30 days from their date of service. It is possible for the length of time to be extended, but this is quite rare – the court will only allow it if "fraud, estoppel, or insufficient knowledge of the claims period" can be shown. (Estoppel is when one is stopped from accepting or denying a fact because of a previous acceptance or denial to the contrary.)
Paying Claims
After the conclusion of the claim period, you as the personal representative must then pay all the outstanding claims of the estate within 1 year (where possible; sometimes litigation or the maturing of claims will extend matters). Objections may be filed by the personal representative, or by a claimant themselves, though only a handful of objections to a claim are successful. Regardless, there is a specific order in which claims must be paid under Florida law, with a failure to do so being potentially actionable.
There are eight types of claims that must be paid in sequential order, with each claim falling under a primary category. Attorney's fees and administrative expenses must come first, with 'reasonable' funeral expenses (up to $6,000), debts and taxes that take precedence under federal law, and 'reasonable and necessary' medical expenses from the last 60 days of the decedent's life coming next, and further down the list until all claims are paid. If the estate is too small to pay all claimants, the lower category claims are paid out pro rata.
Call A Hollywood Probate Attorney Today
Handling a probate estate is difficult, especially when one is also dealing with the mental and emotional fallout from a loved one's passing. The Law Offices of Steven A. Mason, P.A. has experience in handling these cases, and is ready to help you get through what can be a confusing and time-consuming legal process. Contact our offices today to set up a consultation with a Hollywood probate lawyer.
Resources:
leg.state.fl.us/Statutes/index.cfm?App_mode=Display_Statute&URL=0700-0799/0733/Sections/0733.707.html
leg.state.fl.us/statutes/index.cfm?App_mode=Display_Statute&URL=0700-0799/0733/Sections/0733.2121.html