Decoding The USFSPA For Military Divorces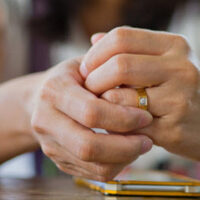 The Uniformed Services Former Spouses' Protection Act (USFSPA) was passed in 1982, with the intention of clarifying the benefits to which former military spouses are entitled. The law was passed after a divorce case was decided by the Supreme Court which held that military spouses were not entitled to any portion of the servicemember's retired pay. The USFSPA reversed that ruling, and introduced several other beneficial decrees that can help military spouses transition back into civilian life upon divorce.
Retirement Pay Is Not Guaranteed
First and foremost, It is important to keep in mind that the USFSPA does not guarantee a military spouse any of their soon-to-be ex-spouse's retirement pay. It merely allows state courts to treat retired pay as an asset to be divided during a divorce. This means that the final decision on whether or not retired pay will be divided lies in the hands of the state court, unless you and your spouse are able to reach an agreement beforehand, between yourselves.
It is also crucial to remember that even if you receive a portion of your spouse's retired pay, you may not be able to receive it through the Department of Finance & Accounting Services (DFAS) as you might expect. A divorced military spouse may only receive their portion of their spouse's retired pay through DFAS if their marriage qualifies under what is known as the 10/10 rule – the marriage lasted at least 10 years, and during that time, the military servicemember  must have completed at least 10 years of service creditable toward retirement, whether an active duty retirement or a reserve component retirement.  If you are not a 10/10 spouse, you can still receive a portion of retired pay- just not by direct payment through DFAS .
Disability Pay Is Separate
Under the USFSPA, the highest amount of retired pay that a divorced spouse may be entitled to is half. However, state courts have broad discretion, so if they award more than half of that amount to the spouse, it is up to the spouse to try and collect. Child support or alimony may, in some cases, be taken directly out of the amount of retired pay remaining, though the specifics of your divorce case will materially affect this occurring.
Keep in mind that while retirement pay can be divided under the USFSPA, the law expressly prohibits the division of disability pay. In fact, most state law requires that a court refrain from even considering the existence of disability pay when trying to arrive at an appropriate marital asset division. Florida handles the division of property via equitable distribution (granting the fairest amount of property to each spouse), but only marital property is subject to division – disability property is separate, belonging only to that spouse.
Contact A Hollywood Military Divorce Attorney
Military divorce has additional complexities that civilian divorces do not generally have, but the USFSPA can be helpful in the sense that it clarifies what a spouse may be entitled to and how best to receive those benefits. If you have questions about your Florida military divorce, contacting the Law Offices of Steven A. Mason, P.A. and speaking to a Hollywood military divorce lawyer can be the first step toward getting them answered. Call our offices today to schedule a consultation.
Resources:
militarypay.defense.gov/Portals/3/Documents/Reports/finalrpt.pdf?ver=2019-05-10-090705-023
scholar.google.com/scholar_case?case=14920915972975707923