Defining "Income" For Florida Child Support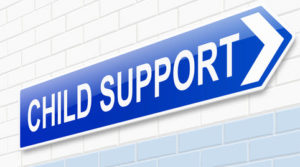 Like most other states of the union, Florida uses the income shares model when assessing parental child support responsibilities. However, the relevant statutes are somewhat vague on what exactly constitutes 'income' – given the list of exemptions and adjustments that can be made to gross income under Florida law. If you are in a position where you will soon have a child support obligation, knowing the mathematical breakdown that calculation will come from can make things easier.
Net and Gross Income
Gross income is more than simply one's wages or work-related benefits like bonuses or commissions. The relevant Florida statute holds specifically that the list is "not limited to" the listed elements, but does list several specific origins for income. Examples include disability or Social Security benefits, spousal support from a previous marriage, rental income, and royalties, but regardless of the examples chosen, it is plain that there are many different places from which you may make money that count toward gross income.
Child support in Florida is based on net income, which is gross income minus any allowable deductions. Allowable deductions are defined as money that must be paid in order to maintain a standard of living for oneself and the children in question, and examples include union dues, health insurance premiums and daycare costs for the children, and normal federal, state or income tax deductions – all of those expenses are money that must be paid that cannot then be used for child support.
How Does Income Determine Child Support?
After the majority and non-majority parents have been decided (what used to be called the "custodial" and "non-custodial" parents), both of their net incomes are factored into calculating who ought to pay what amounts. This is the 'income shares' model – income, and other factors affected by it, are what matters. If a parent has no income, a court can impute income to them if they find sufficient evidence that the parent could be in employment.
The other two factors that are assessed by the court are the number of overnights each parent has the children, as well as how many there are. If parenting time meets a certain threshold – if the non-majority parent has at least 73 overnights per year – child support may be adjusted, because it means the majority parent has the children less often than most. It is important to remember, however, that by law, Florida courts may not deviate from the support guidelines by more than 5 percent unless persuasive evidence is shown that proves a need. For example, a parent who asks for an adjustment simply because they feel they pay too much would likely be denied. However, a parent who lost their job and thus a significant part of their income might be able to show that as a reason to at least temporarily lower child support.
Ask An Experienced Attorney
Child support is a complex issue in many divorces, because both parents want as much time with their children as possible while paying the least amount. However, good parents understand that child support is not for their ex-spouse, but for their kids' needs. If you need help working out an appropriate arrangement, the dedicated Hollywood family law attorneys at the firm of Steven A. Mason, P.A. can help. Contact the Fort Lauderdale and Hollywood Law Offices of Steven A. Mason, P.A. for legal advice at 954-963-5900 or leave a message online.
Resource:
leg.state.fl.us/statutes/index.cfm?App_mode=Display_Statute&URL=0000-0099/0061/Sections/0061.30.html