Different Types Of Estate Administration In Florida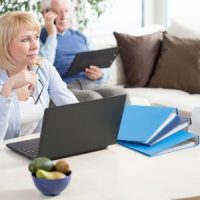 When someone passes away, most of the time their estate will have to go through probate before any assets can be disbursed to their beneficiaries. However, not every estate is created equal. Some will be quite extensive, requiring careful investigation to ensure that the right asset goes to the right heir. Other estates are small and have many creditors. Others may have none at all, and can be disposed of without administration. It is important to enlist an experienced attorney who can choose the correct method of estate administration to manage your loved one's affairs.
Formal Probate
While not every asset has to go through probate – some may be held in trust, or may simply not require probate under the law – most do, because any asset named in the deceased person's will must go through probate in order for transfer of ownership to an heir to be possible. Formal probate of an estate can be a long, drawn-out experience, given that each asset must be assessed for value and the ability to be legally transferred to the beneficiary.
In a formal probate proceeding, any other interested party can petition the court to start proceedings, but it must be the personal representative of the estate (appointed by the judge, or by the decedent's will) who will handle the assets and debts. A personal representative must issue notices to give the decedent's creditors a chance to be paid, as well as complete an estate inventory before items can be disbursed to the decedent's chosen heirs. A standard estate is usually completed in months, though it can take longer if there are complications with creditors.
Summary Administration
Despite all this, it is important to remember that not every estate requires formal probate. A procedure called summary administration may be the best option for estates if they meet certain criteria:
If a deceased person's will does not bar the option;
If the decedent has been dead for at least 2 years without the estate being probated;
If the value of the estate that is subject to probate (that is, minus any assets that do not need to go through probate) is less than $75,000; and
If the decedent had no creditors or the creditors do not object.
This can sometimes be the best option for heirs if the estate is small. However, one important thing to be aware of before choosing to go this route is that unlike in a formal probate, the beneficiaries of an estate that goes through summary administration are still liable for any debts that might appear on the behalf of the decedent for up to 2 years after their date of passing. Sometimes this is acceptable, but if someone died without their affairs being in order, heirs can face a nasty shock if a large debt later appears.
Contact A Hollywood, FL Probate Attorney
Losing a loved one is never easy, but learning that their estate must be probated (in most cases) can feel very overwhelming. Contacting a Hollywood probate attorney can help to get your questions answered and your concerns managed. The Law Offices of Steven A. Mason, P.A. is ready and willing to try and assist you with your case. Call our office today at (954) 963-5900 to speak to an attorney.
Source:
flsenate.gov/Laws/Statutes/2022/0733.103