Disability Benefits In Military Divorce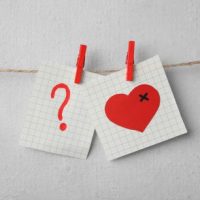 Unless they are disqualified by the circumstances of their discharge, anyone who serves in the United States Armed Forces has the right to claim certain Veterans' Affairs (VA) benefits. This can include a pension, healthcare, home loans at discounted rates, and burial honors, among other things – but disability compensation is one of the most important for those who are injured in the line of duty. In the event of a divorce, it is easy for some to become confused as to whether a soon-to-be ex-spouse can claim any part of disability benefits as marital property.
Disability Payments vs Retired Pay
Disability benefits are available to any servicemember whose disability either "arose during service," was "worsened or aggravated during service," or was "presumed by the VA" to be related to military service, as long as they were discharged at a level higher than 'dishonorable.' These benefits are entirely distinct from military retired pay, which is granted to those who accumulate enough hours of service to qualify.
It has been possible to classify retired pay as marital property since the passage of the Uniformed Services' Former Spouses' Protection Act (USFSPA) in 1982. Disability pay, however, does not fall under this law. The rationale is similar to the reason that SSI payments are not considered marital property – they are addressed to the singular beneficiary, and are intended for their use.
During A Divorce
When it comes to divorce, Florida is a state that follows the equitable distribution theory of property division. In the states that subscribe to this theory, property is designated as 'marital' or 'separate,' and the marital property is divided equitably – in the most fair manner, rather than 50-50. Because retired pay (or part of one's retired pay) can be classified as marital property, part of it will generally be awarded to the soon-to-be former spouse during that portion of divorce proceedings.
That said, disability payments are separate property and will almost always remain so. There is one exception to this rule, and that is if the recipient of their VA benefits chooses to commingle those funds in a joint account with their spouse. If they do so, there is no real way to distinguish those formerly 'separate' funds from the marital funds already in the account.
Contact A Hollywood, FL Military Divorce Attorney
If you are going through a military divorce and have concerns about the status of your benefits, consulting a knowledgeable Hollywood military divorce attorney is a good first step to take. The Law Offices of Steven A. Mason, P.A. is ready and willing to try and assist you with this matter. Call our offices today at (954) 963-5900 to speak to an attorney.
Source:
benefits.va.gov/BENEFITS/benefits-summary/SummaryofVABenefitsFlyer.pdf