Divorcing While Deployed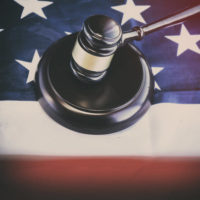 Being deployed is something that a soldier both expects and dreads. However, it can sometimes bring not only professional, but personal changes. It is less unusual than one might think to try and obtain a divorce while your military spouse is deployed – it may not be concluded until their tour of duty is complete, but it may be initiated. This is especially the case if you and your spouse do not have any children – child custody matters for military couples have certain requirements that civilian proceedings lack.
The Divorce
Obtaining a military divorce while someone is deployed is not strictly possible unless your spouse signs off on the proceedings. The Servicemembers' Civil Relief Act (SCRA) protects active duty military who are deployed from any kind of civil action, including divorce proceedings and any other legal proceedings that might cause a negative outcome. The rationale is that since someone is all but incommunicado, they cannot reasonably be expected to respond to a civil procedure when they have more pressing concerns on their mind.
While your spouse is deployed, your proceeding remains in flux, so to speak. It is likely that papers might not even be served, depending where your spouse is located, and depending on the nature of their work. Commanding officers have the right, in most cases, to block messages like that, citing a desire to keep a soldier on task and free of distractions. If an enlisted soldier is distracted and/or upset, they may jeopardize missions or make mistakes, which can endanger multiple lives in addition to their own.
The Custody Questions
It does not always happen, but something that can also occur when one spouse is deployed during a divorce is that issues of child custody may appear, especially if the other spouse is out of the picture. Deployment can sometimes lead to one spouse wanting to make a change in the parenting plan, either for legitimate or malicious reasons – the children's best interests will always prevail. However, Florida law bars making any permanent modification to a parenting plan while a parent is deployed.
It is, however, possible to make a temporary modification or grant temporary custody to a relative. If one parent is deployed and the other is not in a position to take care of the children for at least 90 days, the court is empowered to name a grandparent, stepparent or other relative by marriage as a temporary caretaker. If the deploying parent is not informed of the plan at least 10 days before deployment, however, it may not be permitted to go into effect – a parent has the right to make decisions on their children's behalf, and denying that right will likely render the temporary grant invalid.
Ask An Experienced Attorney
While military divorce can be a complex endeavor, trying to get a divorce while your spouse is deployed is almost always more trouble than it is worth. It is a better idea to consult an experienced Hollywood military divorce attorney and get your proverbial ducks in order for when your spouse comes home. The knowledgeable people at the Law Firm of Steven A. Mason, P.A. are happy to help answer your questions about your potential case. Contact the Fort Lauderdale and Hollywood Law Offices of Steven A. Mason, P.A. for legal advice at 954-963-5900 or leave a message online.
Resource:
uscode.house.gov/view.xhtml?path=/prelim@title50/chapter50&edition=prelim