Establishing Paternity & Child Support In Florida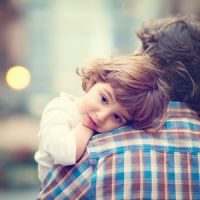 Child support is a right that belongs to the child, rather than their parents; what this means is that if a child's father is not legally established, they do not have the right to collect child support from him. It is not uncommon for a single mother to file an action for parentage (paternity) on her child's behalf so that she can receive the support her child is owed – but it can be difficult to do so alone.
File Quickly
If a child's legal paternity is in doubt, either that child, their mother, or a man who believes he is their father may bring suit to establish parentage. There are several reasons why any of the actors involved may choose to do this – the child may wish to know their entire family history, the mother may seek support, and the supposed father may want a relationship with his child – and setting the proceedings in motion is not terribly difficult.
One thing that is important to be aware of, if you are seeking support on your child's behalf, is that parentage actions have a long statute of limitations in Florida. In theory, one can be filed at any point until four years after the child reaches the age of majority – age of majority, of course, being the cut-off point for nearly all child support obligations. In general, the sooner to file, the better.
Many Legal Avenues
There are four main ways to establish paternity for a child in Florida (aside from the parents simply being married at the time of conception or birth). They are:
Having the parents jointly complete a form called a Voluntary Acknowledgment of Paternity (VAP).
Obtaining a court order, which usually happens after an action for parentage is acceptably concluded.
Legitimizing the child after marrying the father.
Obtaining an administrative order mandating DNA testing, which can be the conclusion of a parentage action as well.
Any of these avenues can be pursued in order to establish paternity – and once this has occurred, either the mother or a particularly zealous father can petition for an order of support. Legal paternity is a requirement for support, and if, for any reason, a person pays child support before their parentage is established, they may be able to pursue the matter (though success in this area is rare).
Call A Hollywood, FL Child Support Attorney
The best interests of the child should always be paramount in family law matters. The right of a child to support is codified in Florida law, and if there is a chance to give that child support and a healthy relationship with a father figure, a Hollywood child support attorney from the Law Offices of Steven A. Mason, P.A. will help you work toward it. Call our office today to speak to an attorney.
Source:
leg.state.fl.us/statutes/index.cfm?App_mode=Display_Statute&URL=0700-0799/0742/0742.html