First Questions About Child Support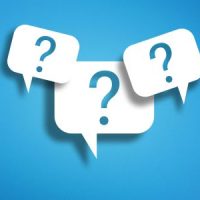 Going through a divorce is always a difficult process, particularly if you have minor children. Child support is one of the most hotly contested issues in many divorce proceedings, and while some parents simply disagree, others may contest the issue of support due to a lack of understanding. The most frequently asked questions surrounding child support in Florida can help to clear up matters.
How Is Child Support Calculated?
Some divorce participants are unsure how their support obligation is calculated. In Florida, there are a set of guidelines based on the combined monthly net income (CMNI) of both parents (plus or minus 5 percent). For example, if the parents' CMNI is $900.00 per month, and they have one child, the minimum support obligation will be $213.00. The reason the combined monthly net income is used is because Florida favors a model known as the "income shares" model – essentially, the child support obligation will be the amount that would have been spent on the child's needs had the parents stayed together.
Once the guidelines have given an amount, that amount is then divided between the parents according to their ability to pay – no parent will, at least in theory, be asked to pay more than they can afford. If they are, it is possible to file for an adjustment, which one can also do if they experience a significant change in circumstances. One thing to be aware of is that the support amounts have not changed in recent years.
What Should Child Support Be Used For?
Once a support obligation has been established, it should be used to meet the needs of the child, whether physical, emotional, or otherwise. This includes paying for food and shelter, clothing, education, hobbies and other miscellaneous expenses. That said, courts generally presume that larger expenses like health insurance premiums are split between the parents, and a failure to do so may be actionable.
What If Support Is Not Paid?
While the majority of divorced parents meet their obligations with regularity, there is always an unfortunate possibility that the non-custodial parent will refuse to honor the divorce decree. They may simply try to disappear, or they may claim that they have experienced a change in circumstances that precludes their ability to pay. Florida does permit a downward adjustment in the event of a pay cut or job loss, but if a parent is simply trying to avoid payment, income will be imputed to them.
Contact A Hollywood, FL Child Support Attorney
If you are going through a divorce, child support can be a hot-button issue – but it does not have to be. A Hollywood, FL child support attorney from the Law Offices of Steven A. Mason, P.A. can help you determine what may be best to do in your situation, and what will benefit your child or children the most. Contact our office today at (954) 963-5900 for personalized attention.
Source:
flsenate.gov/Laws/Statutes/2018/61.30