Florida's Law of Succession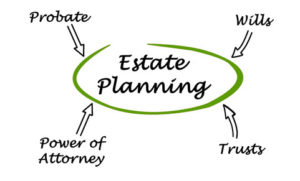 When someone passes away, whether or not they have a will in place, Florida's law of succession will apply. The state's probate regulations stipulate that essentially, there is never a time when a person's property does not have an owner – in other words, when a person dies, their property immediately devolves onto their chosen trustee, and then, after probate, to their heirs. However, this is an often-misunderstood concept in that many think property immediately becomes the heirs' after a death; however, the probate process must occur first.
Succession Law In Florida
Succession law is set out explicitly in Florida law, establishing an order of sorts that will be followed if someone does not leave a will. Homesteads have somewhat special rules, and spouses will almost always receive at least half the intestate estate, but beyond that, the order is fairly straightforward. Lineal descendants come first after the surviving spouse, especially if they are also the descendant of the surviving spouse. So, for example, the deceased's son with the surviving spouse would inherit before the son of the deceased's first spouse. If there are no surviving spouse or lineal descendants, the estate devolves to lineal ascendants – parents, siblings, aunts or uncles.
Keep in mind that many assets do not pass via succession law, because they would not have passed down via a will. Most intangible assets such as 401(k) or IRA funds, insurance policy proceeds, and the like are transferred via trust or other instrument, and as such, are handled separately. These assets will usually transfer directly to a beneficiary or a co-signatory, without probate being required.
Details Are Important
Many think that property will automatically divest upon heirs when a person passes away. However, this is not strictly true in Florida – In re Slawson's Estate holds that at the moment of a person's death, an interest in property passes, but not the property itself. This may sound insignificant, but it matters quite a lot. Without a will, a putative heir has a 'contingent interest' in property, but they cannot claim it legally until the estate passes through probate.
It is also important to remember that as clearly delineated as Florida's succession laws are, an estate will almost never pass through them entirely unmodified. Family members or friends may have predeceased the person; gifts may violate the rule against perpetuities or other property laws. If you stand to benefit from a will, it is never a good idea to start relying on it until the estate has cleared probate.
Contact A Probate Attorney
Probate can be a confusing process, and having a knowledgeable attorney on your side can ease matters considerably. Without competent legal representation, you may find yourself in a difficult position. The Hollywood probate firm of Steven A. Mason, P.A. is well versed in the nitty-gritty details of probate law, and is happy to put our experience to work for you. Contact the Fort Lauderdale and Hollywood Law Offices of Steven A. Mason, P.A. for legal advice at 954-963-5900 or leave a message online.
Resources:
leg.state.fl.us/statutes/index.cfm?App_mode=Display_Statute&URL=0700-0799/0732/0732.html
leagle.com/decision/194936541So2d324_1343/IN%20RE%20SLAWSON%27S%20ESTATE