Franklin Will Quagmire Would Have Been Avoided In Florida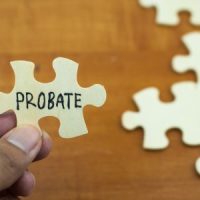 On July 11, 2023, NPR reported that a handwritten note found in the couch cushions at the home of soul singer Aretha Franklin was found by a Michigan jury to constitute her last will and testament. Previously, a 2010 will was held to be the controlling document, but the note, dated 2014, was found to constitute a handwritten will by the jury. This would not have been the case in Florida – given the characteristics of both wills, Ms. Franklin would likely have been treated as though she had died intestate (without a valid will).
Different Laws, Different Jurisdictions
When a person wants to make a will, most states – Florida included – require that it be written out (preferably typed), and in order for it to be considered valid, it must be signed and attested to by two witnesses. This is to verify that the will accurately conveys the wishes of the person who executed it, and that it should be taken as such by the legal system. Florida's law requires that the witnesses sign the will in the presence of each other and the testator (the will's executor) both.
Michigan's law is somewhat unique in that it accepts both handwritten wills – Florida does not – and does not require wills to be witnessed if they are handwritten. It is because of this that Ms. Franklin's "will" was accepted as proof of her intentions. In Florida, neither the 2010 will nor the 2014 note would pass muster because it both is handwritten (also called a 'holographic' will), and because no witnesses signed either document.
Intestate Succession
In Florida, Ms. Franklin would be said to have died intestate, since neither will would be considered valid. Intestate succession is a system established by the state legislature, intended to help the property of deceased people without wills get to their heirs – though it may not always reach the decedent's preferred recipients. For example, if a person dies with no will, Florida's intestate succession holds that their surviving spouse, if any, gets the entire intestate estate, leaving any other potential heirs out in the proverbial cold.
If no spouse survives the deceased person, any children would inherit, and then the estate would move down the line, so to speak, if no other heirs are found. If absolutely no legal heirs exist, a person's property can escheat to the state – but this is vanishingly rare. Nonetheless, it can serve as a warning to ensure that one has their estate plan firmly in place, lest their heirs have to deal with intestacy and probate after their passing.
Contact A Hollywood, FL Probate Attorney
While the probate process can be time-consuming, it is better to deal with probate than with intestate succession. A Hollywood probate attorney from the Law Offices of Steven A. Mason, P.A. is ready and willing to try and assist you with your case. Call our office today at (954) 963-5900 to speak to an attorney.
Source:
npr.org/2023/07/11/1187145704/aretha-franklin-will-estate-sons-inheritance