Frequently Asked Questions About Florida Probate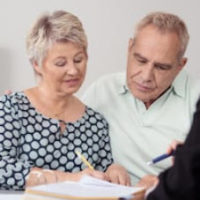 When a loved one has passed away, the last thing you want to do is deal with paperwork and state requirements. However, if they pass away with assets that need to go through probate, there is a time limit on starting that process. Probate can be quite confusing for a layperson, and in many cases, engaging an experienced attorney to guide them through the process is generally a good move. Many different questions must be answered in order for your loved one's estate to be processed in the right way.
If my loved one left a will, isn't probate unnecessary? The answer is that most of the time, assets must go through probate even if the deceased left a will. There are two main situations when probate may not be necessary – if someone's assets were all covered by a living trust or are of a type where a beneficiary is named (such as a retirement account), or if an estate would only leave personal property which is exempt from probate under certain legal exemptions.
Is there such a thing as expedited probate? Technically, but it only applies to estates which meet fairly specific restrictions. It is called summary probate administration, and in order for your loved one's estate to be eligible, one of two conditions has to be true: either their passing has to have been more than two years ago, or the total value of the assets that would have to go through probate is less than $75,000. If neither condition applies to your loved one's estate, it must go through regular formal probate.
Is it true that Florida regulates probate attorneys' fees? Yes, at least in theory. Florida law establishes a fee schedule and holds that as long as the total fee is based on the value of the estate, it is "presumptively reasonable." However, in practice, these fee amounts are often considered inflated and unreasonable, and many attorneys are willing to work for a negotiated rate or flat fee instead.
What does being a personal representative (PR) entail in Florida? If you have been named PR in the decedent's will, you must still be named the PR by the probate court and granted Letters of Administration, though your physical presence is generally not necessary unless probate will be contested. A PR's job is to pay off any debts left by the deceased, and then distribute the assets according to the will, or to Florida's intestacy rules. They also must, by Florida law, be represented by attorneys, as very often, PRs are laymen who will not comprehend probate law.
Can A Hollywood Probate Attorney Help You?
With an experienced probate attorney in your corner, the process can go much smoother than trying to handle it alone, and you and your family can focus on getting through your loss. The Hollywood probate lawyers at the Law Offices of Steven A. Mason, P.A. are well versed in probate cases, and can work with you to ensure that yours is handled in the most efficient way possible. Call our offices today at 954-963-5900 for personalized attention.
Resource:
leg.state.fl.us/statutes/index.cfm?App_mode=Display_Statute&URL=0700-0799/0733/Sections/0733.6171.html
https://www.stevenmasonpa.com/florida-probate-safety-deposit-boxes/