How To Avoid A Will Contest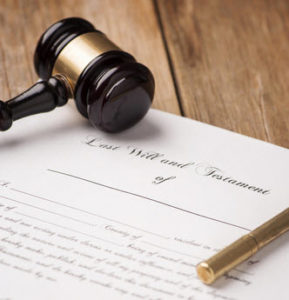 When someone passes on, and they leave a will, sometimes the contents may not match up with heirs' expectations. In some instances, this can lead to heirs attempting to overturn or 'contest' the will, alleging that it should be invalid for one reason or another. While these contests do not win very often, sometimes they will succeed, and even if they do not, they can cause untold amounts of time and trouble. There are ways to minimize the likelihood of a contested will.
Put Provisions In The Will
It is important to remember that it is generally easier to contest wills in Florida than in many other states, and it is at least in part because Florida will not enforce what are called in terrorem or no-contest clauses. In terrorem clauses are designed to punish a devisee who challenges a will by disinheriting them entirely if they are unsuccessful, and in Florida, they are seen as unduly restrictive. However, there are still steps one can take within the will document itself to minimize challenges.
In Florida, one of the easiest things to do to ensure your will is valid is to clearly and unequivocally revoke past wills. Insert language into the new will that invalidates every previous document, and make certain to specify that doing so is entirely your decision. Another way to help ensure validity is to choose your witnesses carefully – reliable, trustworthy witnesses who can testify to your intentions can go a long way.
Be Aware Of Requirements To Contest
If you are aware of the statutory requirements that a contest to a will must fulfill, you can more easily take steps against them. Florida Statute 732.502 lays out the requirements that any will probated in Florida must satisfy, among them that the will must be in writing, that the testator must sign (or direct someone else to sign) in the presence of two witnesses, and that the witnesses must sign in the presence of both the testator and each other. It is the last that is most often an issue, as many do not sign in the testator's presence, and they must. This requirement has been interpreted so strictly that if a witness is a room away from the other and the testator, the signatures have been deemed invalid.
Florida wills often include what is referred to as a self-proof affidavit, which states under oath that the testator and witnesses signed in the same room, in each other's presence. Completing one of these can make a big difference, because it can affirmatively establish that you were in possession of your faculties when you executed the will, as well as being free of undue influence. Incapacity or undue influence are two of the most common reasons devisees give when trying to contest a will, and cutting both off can save everyone time and trouble.
Contact An Estate Planning Attorney
When you make a will, you are trying to ensure that your property is disposed of as you see fit, without interference from outside entities or people. If you can take steps against your will being contested, you stand a better chance at passing on the things you hold dear, and a knowledgeable attorney can help you do that. The Hollywood estate planning attorneys at the firm of Steven A. Mason, P.A. are happy to assist you in making your estate plan as solid as it can be. Contact the Fort Lauderdale and Hollywood Law Offices of Steven A. Mason, P.A. for legal advice at 954-963-5900 or leave a message online.
Resources:
law.cornell.edu/wex/in_terrorem_clause#
m.flsenate.gov/Statutes/732.502