Identifying Marital Assets In Florida Law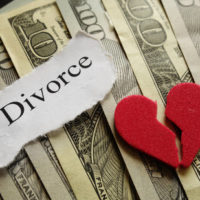 Florida is an equitable distribution state, meaning that upon divorce, all assets will be split into marital and separate property. Separate property, as one might guess, remains the property of the individual spouses, while marital assets and debts are divided in a fair, or 'equitable,' manner. However, sometimes it can be difficult to classify an asset, due to usage or ownership, and it may be necessary to consult a professional in order to determine whether an asset belongs to one spouse or both. This can make a difference, ultimately, in your overall asset distribution, so ensuring correctness is important.
Florida Property Division Law
Florida law holds that any asset (1) acquired during the marriage and (2) paid for or maintained with marital funds is generally marital property, with certain rare exceptions – most notably, inheritances. If someone is willed a piece of property, for example, in their name individually, it will generally remain separate property in most situations. This is the case regardless of whose name an asset might be titled in, or who uses it most; if the two listed criteria apply, the item will almost always be classified as a marital asset.
Conversely, property held by one spouse prior to the marriage will almost always be held to be separate property, unless it is 'commingled' with marital property, at which point it becomes a marital asset. Commingling means mixing – examples of assets commingling would be a monetary gift to one spouse that was then deposited in a marital bank account, at which point a good case could be made that the money had become marital property.
Borderline Cases
While most assets can be classified with relative ease, there will be some for which the process is more difficult. One of the most common examples of assets that can be difficult to classify is improvement or enhancement to another asset – for example, amounts paid into a previously existing retirement account. While the account itself would likely be a nonmarital asset if it was created prior to the marriage, the amounts paid in after the marriage would count as marital because that money might otherwise be considered marital property.
Another common example which can cause debate and confusion is real property, more specifically real property held as tenants by the entireties (a classification only available to married couples). Tenancy by the entirety requires that both spouses be married at the time they acquired the property, and they must also have an identical interest in the property, granted at the same time, by the same instrument. Both spouses must exercise joint control and ownership over the real property. If any of these criteria are not met, no tenancy by the entirety exists – and while a tenancy by the entirety is always exercised over marital property, any other tenancy does not automatically establish that classification. Disproving the existence of a tenancy by the entirety must be done by clear and convincing evidence.
Seek Experienced Legal Help
Divorce is a drawn-out and difficult time for most couples, and confusion over asset division only prolongs the process. If you need help determining what is separate and what is marital property, consulting an attorney is a good idea. The Law Offices of Steven A. Mason, P.A. in Florida has years of experience in these cases and we are happy to assist you with yours. Contact the Fort Lauderdale and Hollywood Law Offices of Steven A. Mason, P.A. for legal advice at 954-963-5900 or leave a message online.
Resource:
flsenate.gov/Laws/Statutes/2013/61.075