Is Online Voting Acceptable For Condo Boards?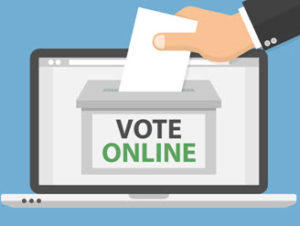 Traditionally, condo board meetings required in-person attendance or the sending of a proxy for someone to be granted a vote in important matters being heard at that meeting. However, as technology changes and as people's presence may fluctuate from year to year, many boards are allowing online voting, at least on issues that have potential to affect the way the board does business going forward. Regardless of whether your board permits online voting or has moved to deny it, you should be aware of the climate surrounding this issue and the effect it may have on you and yours.
Electronic Voting Is Legal
Despite misconceptions to the contrary, the Florida Legislature has enacted amendments to the Statutes that permit electronic voting in issues brought forth by a condo board. Section 718.128 also states that that person's vote will count as attendance at the relevant meeting for purposes of establishing a quorum. This does mean that every condo board is required to permit online voting, but it legalizes the practice for the boards that want the option.
The main rationale behind this practice is that it has been shown to help deter fraud. It is much harder to spoil a computer-generated ballot or alter computerized results than it is to spoil or steal a paper ballot. Also, people who might have cause to tamper with the results of a condo board vote are generally not high-level hackers; the likelihood is high that if such malfeasance does happen, the culprit would leave behind traces. Overall, online voting has the advantage of being markedly safer in terms of fairness.
Inclusivity Concerns
The other major question being debated when determining whether to allow online voting is the issue of inclusivity, from both sides of the proverbial coin. Those who live in the condominium community year round may find it unreasonable that those who only live there for a few months would have as much voting power as they do, because they must live with the results year round. Conversely, many part-time residents find it unacceptable that they may have no voice in the board's decisions unless they make time-consuming and expensive trips or hire a proxy who may be unreliable.
The line must be drawn on the side of including everyone. With the added advantages of cost-effectiveness and convenience, there is simply no reason not to seek the opinion of every owner, regardless of how much time they spend in the condo. With online options like BPBALLOT where a voter does not even have to download software, everyone can have a voice. Also, depending on the nature of the matter being debated, it may actually be against the law to not allow some owners the opportunity to weigh in, especially if the meeting would lack a quorum without their input.
Ask An Experienced Attorney For Help
If you are in the position of being disenfranchised by your board's lack of electronic voting, or if you are confused about the ramifications of adopting the process, it may be a good idea to consult a knowledgeable attorney. The Hollywood condo association attorneys at the law firm of Steven A. Mason, P.A. can help answer your questions and suggest options for the future. Contact the Fort Lauderdale and Hollywood Law Offices of Steven A. Mason, P.A. for legal advice at 954-963-5900 or leave a message online.
Resource:
leg.state.fl.us/Statutes/index.cfm?App_mode=Display_Statute&Search_String=&URL=0700-0799/0718/Sections/0718.128.html