Is Probate Necessary If No Will Exists?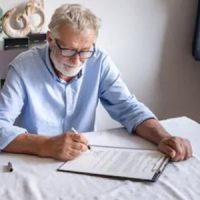 When a person dies in the state of Florida, they usually leave a Last Will and Testament behind. However, this is not always the case. Sometimes, people die with no estate planning in place – this is called dying 'intestate,' and Florida law has procedures in place to ensure that the decedent's property goes to their family or to those who should have it. This may include going through the probate process, even though no will exists to guide it.
Why Probate? 
Florida's intestate laws establish a clear order in which family members of a deceased person are supposed to receive their assets. Because of this, it is not uncommon for potential beneficiaries to not understand why the probate process is necessary – after all, in cases where someone dies after creating a will, the probate process exists to review and approve those bequests. Intestate succession effectively does that already.
The reason for an intestate estate to go through probate is to ensure that no irregularities exist in the administration of that estate – for example, that no will is later found, or that the accounting of the estate is valid. In addition, there are exceptions to these laws, and probate estates that in theory should be simple may quickly become complex. The probate process is there as a forum to iron out any of these issues, so that future bequests are upheld and no lingering legal issues remain.
The Process Can Be Long
If someone dies with no will, the personal representative of their estate is the one who must initiate the probate process. A personal representative has a legal duty to "settle and distribute the estate" in keeping with its best interests – in other words, they act in the decedent's interests, not the beneficiaries', though they can sometimes coincide. If no personal representative was named by the decedent, family will be nominated, or a judge can appoint one as a last resort. The personal representative handles every aspect of the probate process.
One thing to keep in mind while awaiting the successful conclusion of a probate estate is that they can take months or even years to conclude, particularly if the estate must file a federal tax return. This does not mean that the intestacy laws are not working as they should, or that anything untoward is happening. There are many steps in the probate process, from handling creditors to verifying title to assets to handling tax burdens. Probate without a will may be drawn-out, but eventually, it will conclude.
Contact A Hollywood, FL Probate Attorney
The number of people who die intestate in Florida is far lower than it used to be, but this situation does still occur. If you have questions or concerns about an intestate estate and its probate process, contacting a Hollywood probate attorney from the Law Offices of Steven A. Mason, P.A. may be the first step toward getting them managed. Contact our office today to speak to an attorney.
Source:
leg.state.fl.us/Statutes/index.cfm?App_mode=Display_Statute&Search_String=&URL=0700-0799/0732/Sections/0732.101.html