Leaks In Your Florida Condo: Who Is Responsible?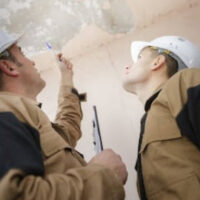 Florida has pleasant weather year-round, but when the rains come, they can be torrential. Because of this possibility, condo owners have to be constantly prepared for leaks, or else they risk damaged roofs and flooring. However, when a leak does occur, it can be difficult to determine who is responsible or who should bear the cost of repair.
Cause Is Everything
Pinpointing the cause of the water leak is the crucial piece of information that you need before liability can be assigned. There are several possible causes of water leaks, from poorly maintained pipes and roofing to hurricanes, and Florida's condominium laws are fairly specific as to who should be responsible depending on the origin of the leak. A problem that occurs because of ordinary wear and tear is very different that one that happens because of a casualty event like a hurricane, or because of negligence on the part of the homeowner (or the board).
Any part of the condo property that is insured by the condo association, such as exterior walls, roofs or electrical wiring, should be repaired by the association "as a common expense." The law is fairly specific about the items that should be covered by a homeowner's insurance policy, as opposed to any policy maintained by the condo board. Some include personal property, "floor, wall and ceiling coverings," window treatments, and appliances – but items like wiring or pipes, that may affect more than one unit, are much more likely to be the condo board's purview.
If Negligence Is Involved
The normal rules of thumb go out the proverbial window when there is evidence that either the homeowner or the association was negligent. If there is a failure on the part of the homeowner to follow association rules, or if they are shown to be negligent or intentionally malicious, then they may wind up footing the bill for all of the repair costs, even to the point where the association can send the bill for their portion to the homeowner. Like in any civil negligence action, a homeowner's failing to exercise the duty of care they owe toward the condo board and their neighbors can and does open them up to liability.
All this notwithstanding, if your board tries to accuse you of negligence that led to the water leaks in your condominium, you have the right to defend yourself. Negligence can very often be a subjective issue, especially if information is not adequately shared between the condo association and the owners, and if you admit to any kind of wrongdoing, it can be used against you in civil court.
Contact A Hollywood Condominium Lawyer Today
The issue of leaks in your condo can be a thorny one, especially if there is a debate about where the leak came from or who caused it to happen. If you are dealing with this type of issue, the Hollywood condo association attorneys at the Law Offices of Steven A. Mason, P.A. are happy to try and assist. Attorney Mason has experience with these cases, and will work hard to assist you with yours. Call our office today to schedule a consultation.
https://www.stevenmasonpa.com/can-i-have-an-emotional-support-animal-in-my-condo/