Making Your Prenup "Ironclad"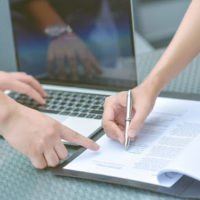 Prenuptial agreements used to be only for wealthy people, because the time and trouble to create one used to be extensive. However, as that changed over time, more and more couples have opted to have one. This does mean that people have generally gotten better at busting prenups – in other words, at getting around their provisions. It is important in this day and age to work hard to make sure your prenup is as ironclad as it can be.
Be Specific. A prenuptial agreement in Florida has a lot of power. It can specify that a certain asset or assets is separate property (as opposed to marital property), and it can also dispose of those assets in the event of a divorce. However, the less definitively an asset is identified, the more difficult it will be to determine the specific asset being disposed of by your prenup.
Get It Done ASAP. The sooner one executes a prenup, the better, as the spectre of duress looms larger the closer a couple gets to the wedding. Florida law states explicitly that a prenup is unenforceable if it can be shown that it was signed under duress, and what many do not realize is that duress does not necessarily mean explicit threats or anything of that type – in some cases, duress may exist simply because an enormous wedding is being planned and one spouse springs the idea of a prenup on the other one week beforehand. If a couple executes a prenup right after getting engaged, as many attorneys recommend, the odds of it holding up in court are much higher.
Do The Legwork. While it can seem frustrating and unnecessary to call up relevant information on old insurance policies or titles to cars or real property, it is absolutely critical that full disclosure be the watchword in having a prenup created. Just as Florida law prohibits duress, it also prohibits fraud or dishonesty, and most judges will not hesitate to declare a prenup unenforceable if there is any hint of less than total honesty between spouses – the rationale is that it can smack of hiding assets if everything is not included, and that is not only unethical, it can be a crime in certain circumstances. So doing the extra work necessary to discover old numbers and documents is pivotal, despite how tiresome it may be.
Do Not Get Ahead Of Yourself. One of the quickest ways to call the viability of your document into account is trying to do too much with it. While couples have fairly wide latitude to handle whatever matters they see fit in their prenup, there are some issues that must, by law, be left to the courts. For example, child support cannot be dealt with in a prenup because that right does not belong to the parents to dispose of, at least not under Florida law – that right is the child's alone, and any prenup that attempts to dispose of it is much more likely to face some questioning from the court.
Seek Experienced Legal Help On This Complex Issue
To have a prenup that is as precise as it can be, there is no substitute for contacting a knowledgeable attorney who is well versed in creating these documents to last. The Law Offices of Steven A. Mason, P.A. has handled many of these cases over the years and we are happy to sit down with you to try and get your situation managed. Contact the Fort Lauderdale and Hollywood Law Offices of Steven A. Mason, P.A. for legal advice at 954-963-5900 or leave a message online.
Resource:
leg.state.fl.us/Statutes/index.cfm?App_mode=Display_Statute&URL=0000-0099/0061/Sections/0061.079.html