Military Pensions and the USFSPA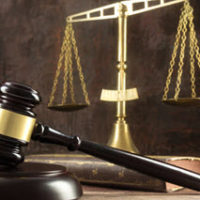 During their service, military servicemembers accrue points and service time toward their pension vesting, as many employees do with their employer. However, servicemembers are not allowed to access the principal at all until they have served at least 20 years, and when they do, it is divisible in divorce. If you are going through a military divorce or the spectre of one is on the horizon, it can be extremely important to make sure you understand the regulations surrounding military pensions and how to divide them, lest you miss out.
The USFSPA & Retired Pay
The Uniformed Services Former Spouses' Protection Act (USFSPA) was signed into law in 1982. Before its inception, a military servicemember's pension was not considered a divisible asset in divorces, which often put the civilian spouse at a significant disadvantage. With one spouse being granted a steady stream of income, this often meant that the other spouse wound up with many of the marital assets to offset it, and this arrangement was largely displeasing all around.
The USFSPA overturned a previous court decision on the divisibility of military pensions, holding that disposable retired pay is divisible (in most situations) by state courts during divorce proceedings. It is important to understand the distinction – gross retired pay includes potential deductions for disability payments or other preemptive withdrawals, so basing a division of the pension on the gross amount could very well be inequitable. Disposable or net retired pay is divisible under the USFSPA, but disability pay is not – sometimes soldiers will choose to waive or forfeit part of their retired pay in order to receive disability payments sooner, so it is important for a divorcing spouse to be aware of the difference between the servicemember's gross retired pay and their disposable retired pay.
Pay Attention To Jurisdiction
One important caveat for military divorces that must be kept in mind is that jurisdiction is extra important. The USFSPA permits a court of competent jurisdiction to use state law principles to divide a servicemember's disposable retired pay as a marital asset, but the key words there are 'competent jurisdiction' – unlike civilian families, military families move quite a bit, and as a result, the place where you are currently located may not technically be your domicile for legal purposes.
It is also important to understand the so-called 10/10 rule – if you have been married to your spouse for 10 years or more, during which time they performed 10 years of service that went toward their pension goal, you can receive any portion of retired pay that you are awarded directly from the Armed Forces' Defense Finance and Accounting Service (DFAS), instead of having to go through your spouse. Some are under the misapprehension that unless you have met the 10/10 rule requirements, you are not entitled to any portion of your ex-spouse's retired pay, but this is not true – the 10/10 rule simply governs whether you can receive the money from DFAS instead of your former spouse, which can be helpful in situations where the personal relationship between you and your ex-spouse has soured significantly.
Seek Knowledgeable Legal Help
The rules surrounding military retired pay are complex at the best of times, but having an attorney with experience in these types of cases can make a world of difference. The Hollywood military divorce lawyers at The Law Offices of Steven A. Mason, P.A. have 40 years of experience with this area of the law, and can put that knowledge to work in your case. Call our office today at 954-963-5900 to schedule an appointment.
Resource:
law.cornell.edu/uscode/text/10/1408