Misconceptions About Florida Prenuptial Agreements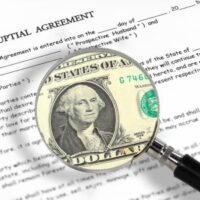 Prenuptial agreements are more common nowadays than they ever used to be in years past. However, some of the misconceptions and misunderstandings about prenups have persisted, even as the law and societal mores have changed. If you and your soon-to-be spouse decide that a prenuptial agreement is a good fit for your situation, it is a good idea to know your rights and your responsibilities with regard to how these agreements are set up.
Who Needs A Prenup?
A prenup is an agreement between two people who intend to be married, though a postnuptial agreement is generally also considered valid. The prevailing myth may be that only the wealthy need prenups, but in reality, a prenup can be useful for couples with fewer assets as well, because asset protection is necessary even for small estates. For example, prenuptial agreements can preemptively establish ownership of certain assets and classify them as separate or marital property.
The wealthy do make use of prenups with regularity, but there are other people for whom a prenup can be useful as well. In particular, people who are marrying for a second time will very often use prenups in order to ensure that any children from a previous marriage are protected in terms of inheritance, as under Florida's relevant statute, only the children of the surviving spouse will inherit if no will is present.
Fraud, Duress, or Unconscionability
One of the other common misconceptions about prenuptial agreements is that the two parties to a prenup can transact almost any type of business, for any reason. In reality, while Florida law grants fairly significant leeway to a couple executing a prenup, there are hard and fast rules that may not be crossed. For example, Florida law does not allow child support rights to be disposed of in a prenup, because the right to support does not belong to either parent.
In addition to there being regulations about what can be included in a Florida prenup, each spouse must receive a "fair and reasonable disclosure" of the other's assets before signing the agreement. If they do not, the prenup cannot be enforced, and is considered unconscionable in most situations. If there is any evidence to suggest that fraud or duress occurred during the prenup process, the agreement is unenforceable as well.
Contact A Hollywood Prenuptial Agreement Attorney
Too often, couples planning to marry may shy away from executing a prenuptial agreement because of misinformation or misunderstandings. Contacting a Hollywood family attorney from the Law Offices of Steven A. Mason, P.A. can help to clear up any confusion so you know exactly how to make sure your agreement holds up. Contact our offices via our website, or on the phone at (954) 963-5900, to schedule a consultation.
Resource:
flsenate.gov/Laws/Statutes/2020/0732.103