Moving Into Your First Homeowners' Association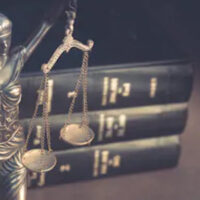 Most new single family developments in Florida are part of a homeowners' association (HOA) nowadays, but for many, moving into the subdivision means agreeing to live by a host of rules that may be new to them. While the HOA rules are generally contained in the contract of sale, not everyone reads or understands them fully, and later may run afoul of the HOA board. If this has happened to you, it is important that you consult an attorney to understand your options.
Dues and Obligations
A homeowners' association is governed by a board, which is made up of volunteers who also own homes in the subdivision. The board effectively rules the community, making day-to-day governing decisions. Their two primary duties are to represent the "best interests" of the residents, and to collect fees to help pay for upkeep on common areas and other places that the association may be responsible for. Each association may be responsible for different specific areas, but the common areas almost always fall under the aegis of the HOA.
Before agreeing to purchase a home in an HOA, it is a good idea to review both the association's budget and your own, to ensure that you are able to afford the dues cost. Since you may not be aware of exactly what dues would entail, it is important to verify that dues are within your personal budget because failure to pay dues can result in litigation, or in extreme cases, even eviction. Paying dues is part and parcel of the covenants that one agrees to when they agree to buy a home within a homeowners' association.
Covenants, Conditions & Restrictions
The other major question that will come up during the process of house shopping is whether the home's HOA has covenants, conditions and restrictions (CC&Rs), and if so, whether or not they are acceptable to you and your family. Most HOAs have CC&Rs, and many of them are fairly straightforward – for example, some common ones are restrictions on displaying signage and flags (aside from the U.S. flag). However, it is not unheard of that more unusual CC&Rs might be included, and ensuring that you are aware of all of them is crucial before you move forward with any sale.
One major factor that can affect your decision that you may not be aware of is that there is no overarching authority in Florida that governs the conduct of HOAs. The legislature has declared that it would not be "in the best interest of homeowners' associations" or individual association members to create one – but this leaves you with few options if there is a dispute. In most cases, the board has the final say, and this is a dealbreaker for many.
Contact A Hollywood HOA Attorney
Moving into a development where there is an HOA can lead to a lot of potential issues, especially for someone who has never lived in one before. If you have questions or concerns about a homeowners' association or their rules and regulations, contacting a Hollywood homeowners association attorney may help to manage them. The Law Offices of Steven A. Mason, P.A. has handled many of these types of issues and will work hard to help you. Contact the office today at (954) 963-5900.
Resource:
flsenate.gov/Laws/Statutes/2019/0720.303