No-Contest Clauses In Florida Probate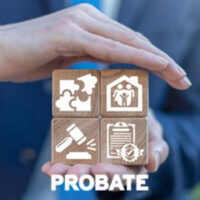 Many people who have their will executed specifically ask to include what is known as an in terrorem or no-contest clause in the document. In most states, a no-contest clause specifically seeks to punish any beneficiary of the will who decides to attack the document's validity. Florida, however, is one of two states where such clauses are generally seen as unenforceable. This does not mean that you cannot take steps to protect your will in probate – but it may not be as easy as it would be in other states.
Why Is Florida Different?
In theory, whatever an individual puts in their will is their last word on a given subject, and many individual testators (creators of wills) have very strong opinions on how their assets should be disposed of. In order to preserve their estate plan exactly as they wish, a testator may insist on a no-contest clause because they fear their assets being mismanaged or being granted to a family member or other person they feel would not deserve it.
For good or ill, Florida law holds that these specific clauses are unenforceable. State jurisprudence views in terrorem clauses not as a tool that a testator can use, but as a penalty clause aimed at beneficiaries for exercising their rights, which is a move that is strongly against public policy (that is, it would allegedly shock the conscience of the public). If courts cannot be trusted to act in a testator's best interest, it subtly undermines the rule of the courts.
What Are The Alternatives?
While having a no-contest clause in your will does not invalidate the document, it will not be enforced in Florida. This can cause some concern for testators who fear disputes among their beneficiaries after their passing – without the easy recourse to a no-contest clause, in theory there is nothing to stop asset distribution from getting bogged down in petty arguments. However, Florida law does offer several options for alternative dispute resolution that may be able to provide you with some peace of mind.
Another possible alternative is to create a trust instead of solely relying on a will (in most cases, having both is recommended). Trusts can have oversights for potentially problematic beneficiaries, such as an appointed "trust protector" or a mediation clause, that can help fend off any frivolous challenges. They may not be the right choice for everyone, but a properly designed trust can help many stave off worries about the destruction of their legacy.
Contact A Hollywood, FL Probate Attorney
Florida probate can be a complex process, and if one or more of your beneficiaries decide to try and challenge the will, it can stretch out the probate term by weeks or even months. It is in your best interests to contact a Hollywood probate attorney and ensure your estate is planned in a way so as to minimize potential problems. The Law Offices of Steven A. Mason, P.A. has handled many of these types of cases, and can assist you with yours. Contact our offices today to speak to an attorney.