Prenuptial Agreements Upon Remarriage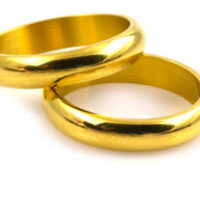 First marriages do not last nearly as long as they used to in this day and age, with statistics estimating that just under half of them end up in divorce. This is one of the main reasons that the use of prenuptial agreements is on the rise – a prenup can safeguard certain property and protect your interests, especially if you have been married once already and have obligations stemming from that relationship.
Uniquely Helpful In Second Marriages
While more and more couples are using prenups nowadays, they are seen more often among older couples – above the age of 30 – and among those who are marrying for a second time. There are several different reasons why a couple might choose to have a prenup, (especially in terms of establishing separate and marital property), but some are particularly crucial for those with prior obligations. The most important things for a second-marriage prenup to do include:
Balancing the needs of any children that may be born of the second marriage with the needs of any children from the first;
Clarifying certain bequests for the purposes of estate planning, especially if your second marriage comes at an advanced age;
Establishing support for your new spouse, and a process by which to disentangle yourselves from each other if the marriage fails; and
Establishing a budget or cost-of-living estimate if either or both of you are past the age of retirement.
Positives and Negatives
The benefits of a prenup can be uniquely specialized to second marriages, but some of the disadvantages can also uniquely affect second marriages in a way that can be difficult. For example, "marital" property usually refers to the property accumulated during the marriage. If one or both spouses are retired, or if one spouse lacks any kind of separate property to live on if the marriage fails, and no "marital" property is coming in, a prenup establishing some support for that spouse if the marriage fails can make all the difference.
Florida law allows wide latitude to couples as to what they can put in a prenup – the only real prohibition is for issues related to child support, given that the right belongs to the child, not the parents, and thus cannot be contracted away. As long as your agreement does not contain anything in violation of public policy or any statute "imposing a criminal penalty," you can plan accordingly. However, legal assistance is a good idea, to ensure that your agreement is enforceable.
Contact A Hollywood Prenuptial Agreement Attorney
While divorce is more of an option than it used to be some years ago, it is still time-consuming and difficult. Prenuptial agreements can help streamline the process, especially for a second marriage, where proceedings can get quite complex. Calling a Hollywood family attorney from the Law Offices of Steven A. Mason, P.A. may be the first step you take toward getting some clarity on your options. A second marriage should be a joyous occasion, and the right attorney can help you focus on what really matters. Call us today to speak to an attorney.
Resource:
cdc.gov/nchs/data/dvs/national_marriage_divorce_rates_00-16.pdf