Should I Challenge My Loved One's Will?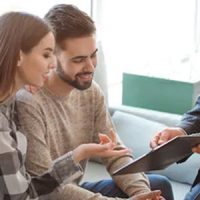 When someone passes away in Florida, and their estate is required to go through the probate process before the assets can be disbursed, this is usually accomplished with minimal fuss. However, it is not uncommon for a will to be contested by a potential claimant if they believe that there is reason to do so. There are a handful of reasons for a will to be contested in Florida, but it can be quite difficult to build enough of a case for the will to be set aside. If you suspect irregularities in a loved one's will, it is important to weigh your options before actually mounting a challenge.
Genuine Issues Must Be Raised
One thing a claimant should immediately be aware of is that the time frame for contesting a will in Florida is extremely brief – if a Notice of Administration has been issued in the case (that is, if the probate process has officially begun), a claimant only has 3 months from that date to file a challenge. This time frame can even shrink to as few as 20 days if certain facts apply. This is not designed to discourage challenges, per se – rather, the rationale is that if someone has legitimate grounds to challenge a will, they usually do not have to spend very much time preparing their case.
Depending on how far the probate process has progressed, a person can file either a Petition to Revoke Probate, or an Objection to Petition for Administration in order to officially challenge a will's validity. These motions may not be made frivolously – a court will generally only allow a challenge to move forward if the claimant can raise genuine issues as to either the document's legal validity, the testator's true intentions, or both.
Three Potential Grounds
There are three commonly used grounds for declaring a will invalid. They are:
Mistakes of form. Florida law has strict regulations for the format of a will; the testator must sign at the bottom, and two witnesses must be present to verify the signature and add their own names. If a will does not conform to the legal requirements, it is generally invalid, and the probate case will proceed as if the testator had no will;
Lack of mental capacity. Only a person who is of "sound mind" may make a valid will; evidence of mental decline or heavy substance use (specifically, mind-altering medications or other drugs) can be persuasive in rendering a will invalid; and
Undue influence. Undue influence is alleged when a claimant allegedly exerted 'improper pressure' on the testator, to the point where the testator created or altered their will in favor of that person. It is seen as a type of fraud, because it results in a will that does not accurately reflect the testator's true intentions.
If the evidence exists for any of these situations, the will may be declared invalid, either in whole or in part. Keep in mind that Florida does not allow 'no-contest' provisions in wills, meaning that a person who tries to challenge a will and fails may not be disinherited or otherwise penalized for the attempt.
Contact A Hollywood, FL Probate Attorney
The vast majority of wills are perfectly valid documents, with little or no evidence of any irregularity. However, if evidence does exist that all is not as it should be, consulting a Hollywood probate attorney can help you determine whether challenging the will is worth the time and effort. The Law Offices of Steven A. Mason, P.A. is ready to try and assist you – contact our office today at (954) 963-5900 to speak to an attorney.
Source:
flsenate.gov/Laws/Statutes/2020/0733.212