Special Factors When Divorcing A Military Servicemember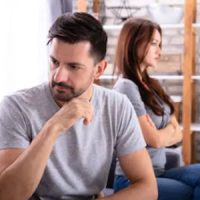 In general, military servicemembers divorce at about the same rate as ordinary civilians. However, in many of those divorces, certain issues must be managed that civilians do not have to deal with. If you and your military spouse are seeking to divorce, it is important that you are aware of everything that needs to be discussed during the proceedings, lest you get an unpleasant surprise at a later date.
Where To File?
Jurisdiction is one of the first hurdles that a military divorce will encounter, simply because for military couples that have been together for a solid amount of time, there are many potential options. For example, many couples will file in the state where they are currently based, though there will usually be a residency requirement to do so (in Florida, at least one spouse must have been resident for 6 months before they can seek a divorce in the state).
If you have been based in your current state for too little time, you may also file in the state where your permanent residence is located, where you last lived as husband and wife, or where you own property. If you have significant ties to a state, your filing will generally be accepted there – but it is crucial to make sure. In addition, keep in mind that if you are filing while your spouse is deployed, the proceedings will not begin until their deployment has concluded.
Will Health Insurance Stop?
The other major issue that can bog a military divorce down is determining whether a civilian spouse may still take advantage of certain benefits. Health insurance through TRIcare is often a bone of contention; in general, a spouse will not be able to keep that benefit unless the marriage has lasted at least 20 years (during which the spouse was in the service), but their children will as long as at least one parent is a member of the military.
Other financial benefits, such as a couple's Thrift Savings Plan (TSP, an account similar to a 401(k)), and the Survivor Benefit Plan (SBP), must also be disposed of between the spouses. In the case of the SBP, it is important to keep in mind that while the benefit cannot generally be stopped, the beneficiary can be changed – to a new spouse, for example, away from a former spouse.
Contact A Hollywood, FL Military Divorce Attorney
Getting a divorce is never easy, but divorcing a military servicemember comes with a few extra caveats that have to be addressed in order for the proceedings to go smoothly. If you have questions or concerns, a Hollywood military divorce attorney from the Law Offices of Steven A. Mason, P.A. should be one of your first calls. Contact our office today at (954) 963-5900 to speak to an attorney.
Source:
leg.state.fl.us/Statutes/index.cfm?App_mode=Display_Statute&URL=0000-0099/0061/Sections/0061.021.html