The Elective Share And Florida Estate Planning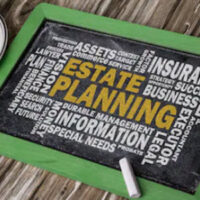 Florida has a rule referred to as the 'elective share,' designed to protect a surviving spouse from being completely disinherited by their spouse's will. While the elective share is less commonly taken than it used to be, it is still possible for a spouse to avail themselves of this provision. However, if this happens, the decedent's intended beneficiary can, understandably, react poorly. Having an experienced probate attorney on your side can help to smooth out the process and hopefully settle the issue so that everyone is satisfied.
What Is The Elective Share?
The elective share was instituted to ensure that a decedent's surviving spouse is not left out in the proverbial cold. In Florida, if a spouse is left only a minimal share of the estate, or is entirely disinherited, they can override or ignore the terms of their spouse's will and claim the elective share, which is roughly 30 percent of the estate. That said, there are exceptions to this rule, and even if the elective share is approved, it can be quite difficult to arrive at the exact value for "30 percent of the estate."
The reason that finding the value of the elective share is difficult is that the probate estate is not the only property that is counted in the calculations. In addition to the assets that must go through probate, other items may be considered, creating what is known as the elective estate. In other words, the probate estate plus certain other assets (such as pension benefits, homestead equity, or any interest in any life insurance policy on them, among others) equals the elective estate, and it is from this that the share value will be calculated.
Clarifying Your Estate Plan
It is important to keep in mind that the majority of people who are estate planning do not take the elective share into account – this is simply because most people provide enough for their spouse that there is no need for them to take the elective share. If a spouse chooses the elective share, it will be paid out usually by assets that are either in their possession already, or would pass to them naturally. If these do not exist, however, the court will distribute assets to the spouse that otherwise might have gone to someone else.
In some cases, it is a good idea to explicitly disavow the elective share if you have no intention of taking it. Doing so can help ease your children's inheritance, and can help to ensure a clean break if you believe your marriage is on the rocks. If you do choose to waive the elective share, though, it must be done according to proper procedure – if the waiver is not in writing and according to legal requirements, it will be ineffective.
Contact A Hollywood, FL Estate Planning Attorney
The elective share is a confusing concept for many, and if you are in a situation where it may be beneficial to take it, consulting an experienced attorney is generally a good idea. A Hollywood estate planning attorney from the Law Offices of Steven A. Mason, P.A. can work with you to clarify your options. Contact our office today to speak to an attorney.
Source:
casetext.com/rule/florida-court-rules/florida-probate-rules/part-ii-probate/rule-5360-elective-share