The Florida Homestead Exemption And The Probate Process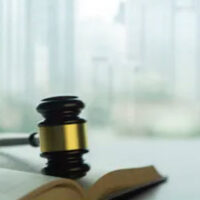 When someone passes away, their estate will generally have to go through Florida's probate process before any assets can be granted to the deceased's specified heirs. This includes all the assets that fall under the deceased person's will (or other estate planning documents), including large assets like the person's home. However, the deceased's home is often designated as their homestead property, and in Florida, a person's homestead is subject to certain rules that do not apply to other pieces of real property.
What Is A Homestead?
Florida has a reputation as a state with a very low tax burden, and the state's homestead exemption acts in service of that goal. The state's constitution establishes that one piece of property, of varying size depending on its exact location, can be designated as a 'homestead,' which immunizes it from forced sale, with rare exceptions, and lowers your property tax burden (the latter as long as your homestead is your primary residence).
A homestead can still be sold if the owner, for example, fails to pay their mortgage, or is delinquent on other obligations, such as mechanic's or construction liens. But if none exist, the homestead is essentially protected from creditors, and this immunity will also extend to the person who gets the homestead after the person's passing. It is important to keep in mind that in Florida, a homestead can only be willed to an individual if the decedent was unmarried and had no children – if a surviving spouse or child exists, they get the homestead by default. A surviving spouse in particular is entitled to an elective share of the estate, which may include an interest in the homestead.
Protecting The Homestead During Probate
When the homestead owner's estate begins to go through the probate process, the court will require a Petition for Determination of Homestead to be filed, even if the decedent had already designated a homestead during their lifetime. A Petition will essentially confirm a property's homestead status, as well as making any potential creditors aware that with rare exceptions, the property is immune from their claims.
It is important to file the Petition close to the beginning of the probate action, because one of the first things one should do during a probate case is to inform creditors of the decedent's passing, and creditors cannot file claims against the homestead by law. Keep in mind that while the court gets to rule on the Petition, this does not mean that the homestead is a probate asset. The homestead falls outside of the probate estate as long as it is claimed properly, regardless of who one's heirs are.
Call A Hollywood Probate Attorney
Many Floridians are familiar with homestead law, but may not entirely understand its relationship to estate planning and probate. A Hollywood probate attorney from the Law Offices of Steven A. Mason, P.A. can help to illustrate the law's progression and answer any questions you may have. Contact our offices at (954) 963-5900 to speak to an attorney.
Resource:
leg.state.fl.us/Statutes/index.cfm?Mode=Constitution&Submenu=3&Tab=statutes&CFID=157072132&CFTOKEN=76ce6e83fd354b80-69CE17D3-AC58-CDD0-9693E018858C48C0#A10S04