The Nuts & Bolts Of Florida Prenuptial Agreements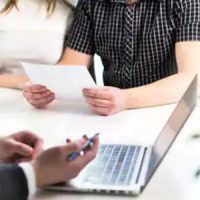 Prenuptial agreements, shortened to 'prenups,' were formerly a tool primarily for second marriages, particularly when an older spouse sought to protect certain assets from a younger one. Over time, however, prenups became more and more common among couples, even very young people entering into a first marriage. If you believe that a prenup would benefit you and your marriage, it is important that you understand what the agreement can or cannot contain before it can be considered enforceable.
Florida Law Is Broad
There are two major reasons why people choose to have a prenup in force. The first is if the marriage is a second one for either or both spouses – they may have previous estate planning or divorce agreements in place that lay claim to their time or their assets, necessitating a more strict division of their own assets in this second marriage. The second is to guard against a future divorce becoming convoluted or simply messy. A prenuptial agreement can set clear lines to be followed in the future.
Once a couple has decided to execute a prenup together, they must be clear on their intentions, lest the document wind up unenforceable. A prenup must be in writing, and signed by both parties. While it is a contract, it does not require any kind of extra consideration as long as the marriage actually happens. The signatures must be consensual, as well – any evidence of fraud or duress can torpedo the whole document.
Acceptable and Unacceptable
In general, Florida law gives two private individuals broad leeway to create the conditions that will work in their own marriage, and because of this, the law allows – or, more aptly, does not forbid – almost anything to be contained in a prenuptial agreement, with certain exceptions. The law specifies a wide variety of issues that can legally be settled in a prenup, with very few that cannot.
The statute allows future spouses to contract (that is, to reach agreement between themselves) about:
Property, and the right to "buy, sell, use, transfer … dispose of," or otherwise manage it;
The method by which marital property will be divided in the event of a divorce;
The right to request (or disavow) spousal support;
The choice of law that will govern the prenup itself; and
Any other matter that involves personal obligations, as long as it does not break the law or outrage public policy.
The only tangible issue that may not be disposed of in a prenup is a child's right to support, should any be born of the marriage – a child has a right to support from their parents, and the parents cannot dispose of a right that does not legally belong to them.
Call A Hollywood, FL Prenuptial Agreement Attorney
The point at which you choose to enter into a marriage is a time for both celebration and planning – it is crucial that you start a marriage off on the right foot, both emotionally and legally. A Hollywood family attorney from the Law Offices of Steven A. Mason, P.A. will work hard to assist you. Call our office today at (954) 963-5900 to speak to an attorney.
Source:
eg.state.fl.us/Statutes/index.cfm?App_mode=Display_Statute&URL=0000-0099/0061/Sections/0061.079.html