The Process Of Dividing Military Retired Pay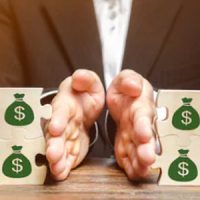 Just like the marital home or the automobile, a military servicemember's retired pay is an extremely valuable asset in many divorces. However, it can also be one of the most difficult to distribute, because of the confusion that often surrounds it. This is especially true if one spouse is a servicemember and the other is not; the civilian spouse may feel as though they are being taken advantage of if they do not enlist an experienced attorney to handle their case.
No Time Or Service Requirements
Some military couples operate under the misapprehension that the non-military spouse is not entitled to any of the servicemember's retired pay unless their marriage has lasted a certain number of years. This is not actually the case. There is a rule called the 10/10 Rule which states that if two people have been married for at least 10 years, and at least 10 of those years were spent performing "creditable military service," you may receive your portion of your spouse's retirement pay directly from the Department of Defense. However, if you do not qualify for this rule, all it means is that you may be entitled to those benefits in another manner.
In 1982, Congress passed the Uniformed Services Former Spouses' Protection Act (USFSPA), which stated that if awarded in a court order, a state court could distribute a portion of a servicemember's retired pay to their soon-to-be ex-spouse. The only thing the 10/10 Rule affects is the method by which the spouse can collect those benefits. A state court will have jurisdiction over whether or not to award a portion of the retired pay.
State Courts Follow Precedents
If a spouse is awarded a portion of their soon-to-be ex's retired pay, they may still be somewhat confused about what amount may be appropriate. Florida generally observes the equitable distribution theory of property distribution, which means that in a divorce, a judge is more likely to divide the marital property in an "equitable" way (not strictly 50-50, but divided by who needs more and why). There are many different factual scenarios that could apply, including Guard and Reserve retirements, which follow an entirely different method of calculation.  When in doubt, contact an experienced military law attorney for advice about your particular situation
It is important to keep in mind that it is generally not possible to exclude a spouse from receiving their share of retired pay once a state court has awarded it – there are very rare exceptional circumstances, but on average, the court's word is final. The recipient spouse must adjust to any changes in tax burden, but once the court has made a determination, it will usually last until one spouse remarries or passes away.
Contact A Military Divorce Attorney Today
A divorce is often a complex, emotional endeavor, but the load can be lessened when one is well-informed and has experienced legal help to assist them during the process. A Hollywood, FL military divorce attorney can help to answer any questions and manage any concerns. Contact the Law Offices of Steven A. Mason, P.A. today to speak to an attorney.
Source:
dfas.mil/garnishment/usfspa/legal/