The Pros & Cons Of A Florida Prenup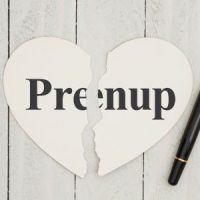 A prenuptial agreement ("prenup") is a contract between two people intending to marry. Its purpose is to establish certain assets as 'separate' property – and to clarify the ways that property can and cannot be disposed of during the marriage. A prenup is a benefit for many couples in many situations, but for some, it may be more trouble than it is worth to execute one. If you are unsure about what to do in your situation, contacting an experienced attorney can help.
Pros: Protecting What's There
Prenups are seemingly tailor-made for couples who are entering into their second marriage. The primary function of a prenuptial agreement is to clarify the status of certain property and what can be done with it. If, for example, a person has property in their own name, preserved after a divorce, a prenup can help to cement these items as separate property, unable to be divided with their new spouse in the event of a second divorce.
This is also the case when it comes to the rights of children. A prenup allows a newly remarried parent to ensure that their children from their first marriage are provided for, while any children of the second marriage can inherit from other assets. In addition, child support for a not-yet-born child is one of the few types of property that cannot be disposed of in a prenup; that right belongs to the child, not to the parent.
Cons: Ruins The Romance
The most significant negative associated with executing a prenuptial agreement is simply that it can ruin the romance, so to speak, in a myriad of ways. This may seem like a relatively small complaint, but it is not uncommon for a potential mate to feel as though they can no longer trust their intended spouse if they are dogmatic about executing a prenup – one may wonder what their partner is hiding.
Something else that can affect couples in their first marriage differently than those in their second or third is uncertainty. Many couples who marry young have few assets between them, while those in second or third marriages are likely to have their own separate property. If a young couple executes a prenup, it can feel constricting as their opinions and wishes may grow and change over their years together.
Contact A Hollywood, FL Prenuptial Agreement Attorney
For some, a prenuptial agreement is a crucial piece of the marriage, but for others, it can be both unnecessary and unwelcome. If you are unsure as to whether one would be best for you and your partner, calling a Hollywood family attorney from the Law Offices of Steven A. Mason, P.A. can be a good first step to getting your questions answered. Contact our office today to speak to an attorney.
Source:
leg.state.fl.us/Statutes/index.cfm?App_mode=Display_Statute&URL=0000-0099/0061/Sections/0061.079.html