Two Laws To Help With Your Florida Military Divorce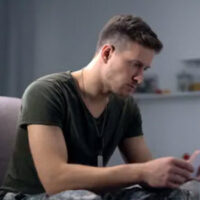 If you are involved in a military divorce, it can be confusing because some standard civilian divorce laws no longer technically apply, or they apply in a manner that is different to how they apply in a civilian case. There are a couple of laws that help to fill in that gap in a divorce where one or both spouses is a military servicemember, and understanding them is critical as your divorce proceedings move forward.
The USFSPA
One of the most important laws dealing with military divorce issues is the Uniformed Servicemembers' Former Spouses' Protection Act (USFSPA). Before its passage, a divorcing military spouse could not be awarded any part of their servicemember spouse's retired pay, often leaving them with an inequitable share of the marital assets (Florida, and many other states, distribute marital property under an equitable distribution system, meaning that assets are divided in the fairest way possible).
The USFSPA allows a state court to award a portion of the military member's retired pay to the spouse if it is appropriate. It is important to keep in mind that the USFSPA does not automatically mandate part of the retired pay be granted to the soon-to-be ex-spouse – sometimes a couple's financial situation may not warrant it – but it does preserve the option for the court to take. The USFSPA also deals with only the military servicemember's retired pay, so any disability retired pay (that is, retired pay marked specifically as disability compensation) cannot be distributed under its aegis.
The SCRA
The other important law to be aware of during your military divorce is the Servicemembers' Civil Relief Act (SCRA). The SCRA effectively protects military servicemembers from having default judgments levied against them, which matters quite a bit if someone is deployed and their spouse decides to file for divorce. Normally, if a civilian files for divorce, their spouse must respond to the filing within a certain time (usually 30 days) or the court can issue a default judgment against them that usually grants whatever is asked for in the divorce filing.
Under the SCRA, a servicemember is protected from default judgments in divorces and other civil lawsuits. This holds for the entire period of active duty service, and for up to 60 days after the active service ends. This ensures that the military spouse has the time they need to be able to appropriately respond to the divorce petition, instead of having to juggle responsibilities. In addition, Florida law holds that the best interests of any child involved in a divorce must be front and center, and to unilaterally deprive children of time with one parent would be unjust.
Call A Hollywood Military Divorce Lawyer
Military divorce can be just as complex as civilian divorce, and sometimes more so. Understanding laws like the SCRA and USFSPA is a great first step toward being able to navigate the process, but you need a Hollywood military divorce attorney to ensure that your rights will be well protected. The Law Offices of Steven A. Mason, P.A. has handled countless cases like this over the years, and we are happy to use our knowledge to help you. Call our office today for personalized attention.
Resource:
dfas.mil/garnishment/usfspa/legal.html
https://www.stevenmasonpa.com/relocation-divorced-military-families/