Undue Influence In Florida Probate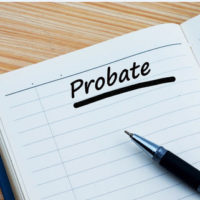 No one likes to think of irregularities in probate when the focus should be on mourning a lost loved one. However, if your loved one's will is not as it should be, or not as you were told, you have a right to explore what might have occurred. While it is rarely cut and dried, Florida law does offer some insight into the concept of undue influence, and how you may be able to seek review of the will or probate estate in question.
Case Law Controls
The major jurisprudence in Florida dealing with undue influence is a case called In re Estate of Carpenter (1971). In it, seven signs to look for were clarified by the court, though they come with a caveat that the signs are not all-encompassing in every case. The points to look for that suggest undue influence by a specific person are:
Being present when the testator made their will or trust;
Being present on occasions when the testator talked about creating their will or trust;
The person recommending an attorney to do the estate work;
The person knowing the contents of the will or trust before its completion;
Instructing the attorney on how to complete the will or trust;
Finding witnesses to the will; and
Physical possession of the will by the person after its execution.
While these signs make a persuasive case for undue influence, other factors will be important as well, not least of all because in the time since Carpenter was decided, later cases have skirted these factors while still being held to be undue influence. For example, isolation of the testator has been held to be a potential factor in undue influence cases. Every individual matter is different.
Be Aware Of The Burden of Proof
In 2015, Florida passed a statute regulating the burden of proof in undue influence claims, which technically overrules part of Carpenter, though not the seven signs. It is important to keep in mind that generally, when someone is trying to prove a claim, the burden of proof is unable to be shifted. Depending on the nature of the case, that burden may rest with the plaintiff or the defendant, but whoever has it must keep it until it is demonstrated.
Sec. 733.107 states that once a will has been certified as such (that is, once a will has been shown to fulfill the criteria specified by the state of Florida as a will), the burden of proving undue influence cannot be shifted. In other words, once a will is certified as a will, a presumption of undue influence will be established unless or until the defender can show it should not. This can be shown by a preponderance of the evidence, which is a specific legal standard.
Call An Experienced Probate Lawyer For Help
While everyone has the right to dispose of their assets as they see fit, it is important that they have the agency to do so. If you suspect your loved one was subject to undue influence in creating their will or trust, you may be able to stop it. The Hollywood estate law attorneys at the Law Offices of Steven A. Mason, P.A. will sit down with you and try to help determine the best path for you from there. Contact the Fort Lauderdale and Hollywood Law Offices of Steven A. Mason, P.A. for legal advice at 954-963-5900 or leave a message online.
Resource:
flsenate.gov/Laws/Statutes/2011/733.107