Unique Factors In Florida Military Divorce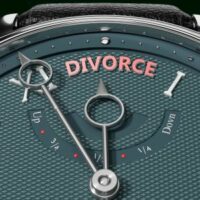 Divorce is never an easy event, but if you or your spouse (or both of you) are members of the U.S. military, there are several issues that you will have to contend with during your divorce that civilians take for granted. If you have questions or concerns about the divorce process, enlisting an experienced attorney can help ensure that they are addressed. Military servicemembers have to balance several competing interests during the proceedings.
Jurisdiction Over The Divorce
Because military servicemembers do not necessarily remain in any one location for more than 7 years, the question of jurisdiction in a military divorce is an important one. Jurisdiction is the principle by which a court has the authority to hear a case, and if a petition is filed in the wrong court, it cannot be heard (and must be refiled, in most cases). If a couple tried to file their divorce in a district where they no longer live, it would not be accepted (except in rare, exceptional circumstances) because the court would lack jurisdiction over the issue.
Civilian divorces tend to be filed in the district where one or both spouses live, and this can be an option for military servicemembers as well – but if you have just relocated, for example, this may not be possible. Florida requires at least six months of residency by one spouse before a divorce can be filed in the state's courts, and if a servicemember only transferred, say, a month ago, this can feel like too long to wait. Military couples can file where they live, but they may also file where they own property, or where they have a permanent residence.
Dividing Benefits For Military Families
Once you have established the best venue in which to file your military divorce, you must face the issues of benefits that are unique to military families. While each case is different, the division of retirement pay is often the most hotly-disputed issue simply because misconceptions are so common. For example, many believe that unless your marriage to a servicemember lasts at least 10 years, you have no entitlement to any part of their retired pay – in reality, a 10-year marriage only permits you to receive it directly from the Department of Defense. A shorter marriage only means you have to receive payment from your ex-spouse instead.
Other benefits unique to military families include healthcare through TriCare, any stake in a Thrift Savings Plan (a kind of government-sponsored investment plan, not unlike a 401(k)), or, in some cases, the ability to overcome a rebuttable presumption against alimony. Florida does have one of these for marriages that last less than 7 years, which means that if your marriage was shorter than 7 years, the court needs a compelling reason to grant alimony. In some military divorces, however, that presumption can be overcome for a spouse who gave up a career or other opportunities to follow their military servicemember spouse.
Contact A Hollywood, FL Military Divorce Attorney
Divorce is one of the most potentially life-changing events one can experience, and for military servicemembers, it can be even more so. It is easy to feel confused or overwhelmed by the process, but enlisting a Hollywood military divorce attorney can help to ease the burden. The Law Offices of Steven A. Mason, P.A. has handled many of these cases, and will work hard to try and assist you with yours. Contact our office today at (954) 963-5900 to speak to an attorney.
Source:
flsenate.gov/Laws/Statutes/2018/61.021