What Happens To A Spouse's Military Benefits After Divorce?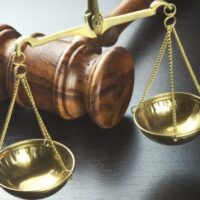 When a civilian spouse divorces their military servicemember spouse, one of the primary concerns they may have is what will happen to the privileges or benefits they have become used to during the period of the marriage. The spouses of military servicemembers are entitled to certain perks, but upon divorce, only a few can be retained, and only if you meet certain criteria.
Only Until Divorce Is Final
Perhaps the most immediate question for the non-military spouse is whether or not they can retain their military ID card. The dependents of most active duty servicemembers and some veterans are issued ID cards by the Department of Defense, which entitle the holder to a host of different benefits. Until your divorce is final, you can retain your military ID card and access to all its attendant services, including commissary and exchange access, which can save a family a significant amount of money over time.
If you fear your divorce will become acrimonious, or it has already become heated, one fact you should be aware of is that even if your military spouse was the one to initiate the divorce, they are not the one who controls your access to your military ID and TriCare health benefits. Those are issued by the U.S. government – specifically the Department of Defense – and only the government can affirmatively take them away from you.
After Losing Benefits
There are certain situations under which a spouse who does not remarry may still qualify for benefits like TriCare and commissary/exchange benefits. The most common is if you and your ex-spouse qualify under what is known as the 20/20/20 rule. Under this rule, the marriage must have lasted at least 20 years, the military spouse's service must have lasted at least 20 years, and there must have been at least 20 years of overlap between them. Remember that if you remarry, you lose all access to those benefits and must return your ID.
If you do not qualify for continued benefits, be advised that with many of them, you will be allowed a transitional period. For example, you will lose your right to housing on base, but usually not until 30 days after the servicemember moves out. You can also buy up to 36 months of transitional TriCare coverage after you lose access, through the Defense Department's Continued Healthcare Benefit Program. You and your children will not suddenly be thrown out in the proverbial cold, even if you lose your access to benefits once your divorce is final.
Contact A Hollywood, FL Military Divorce Attorney
Military divorce can be more complex than a standard civilian divorce because of the need to work out issues like benefit access. If you have questions or concerns about an upcoming military divorce, a Hollywood military divorce attorney from the Law Offices of Steven A. Mason, P.A. may be able to assist you in getting them answered. Contact our offices today to speak to an attorney.
Resource:
militaryonesource.mil/recreation-travel-shopping/commissary-exchange/commissaries-and-exchanges/