What Is A Postnuptial Agreement?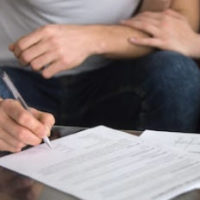 Many people are familiar with prenuptial agreements, but few are familiar with postnuptial agreements, simply because they are not often necessary. However, they are being used more and more by couples who seek to either modify a prenup or to set down rules on issues that were not discussed before the marriage. If you and your spouse have some issues, but are not necessarily considering divorce, it may be a good idea to pursue a postnuptial agreement to ensure that there are ground rules established.
Many Different Reasons To Have A Postnup
Prenups are used primarily to ensure that both spouses are on the same proverbial page, in terms of issues like who owns certain specific pieces of property, and any potential asset division in the event of a divorce. They may also set out specifications for alimony payments and other issues (though any discussion of child support is forbidden, as the right to support belongs to the child, and is not the parents' to dispose of). As long as a prenup is not fraudulent, or signed under duress, it will generally be enforceable in Florida.
Postnups are more often used either to update prenups, or to make changes based on events that have occurred during marriage. For example, a couple may execute a postnuptial agreement to change their agreed-upon asset division, or to set restrictions on alimony payments or assets if one spouse, say, does not stop drinking. Some people will even use postnups to amend terms in a prenup that they now view as too harsh.
Criteria For Enforceability
Like a prenup, a postnup must meet certain criteria in order to be legally enforceable. Perhaps the most important one is that it must be executed by both parties, with the informed consent of both parties. If one spouse can show that fraud or duress was involved in getting their signature, the postnup will not be enforceable against them. Florida law also requires full financial disclosure in order to have an enforceable postnuptial agreement, as most of the reasons to declare unenforceability have to do with finances – for example, if that informed consent is lacking, then one partner does not have a full picture of the other's finances.
A postnup must also be reasonable and fair, or at least not unconscionable. Florida law defines unconscionability as being so objectively unfair and one-sided that no reasonable person would consent to such terms. For example, if a postnup would make it so that one spouse retained 90 percent of the marital assets and the other 10 percent, it would almost certainly be declared unconscionable, because 10 percent of the marriage's assets would not be enough to support that person in an appropriate manner.
Seek Out An Experienced Attorney
Postnuptial agreements are a fairly recent innovation in family law, but many couples are finding out that they can serve many different purposes that meet their needs. If you believe you might benefit from a postnuptial agreement, contacting the Law Offices of Steven A. Mason, P.A. is a good idea. Our office has handled many of these cases, and we are happy to put our experiences to work for you. Contact our Hollywood office today at 954-963-5900 to schedule an appointment.
Resource:
leg.state.fl.us/Statutes/index.cfm?App_mode=Display_Statute&URL=0000-0099/0061/Sections/0061.079.html
https://www.stevenmasonpa.com/equitable-distribution-of-pensions-in-florida/