What Is Condo Arbitration?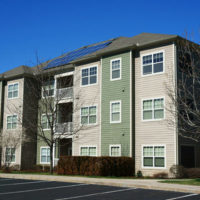 One might imagine that when you have a dispute with your condo board, you might simply bring suit against them in civil court, as you would against a neighbor if you owned houses next door to each other. However, Florida law sometimes forces condo owners and associations to handle things differently; namely, within a realm of alternative dispute resolution called arbitration.  Arbitration is how many issues in condo law are handled, presumably to shorten court dockets.
Defining Disputes
Relevant law holds that all "disputes" fall under the arbitration provision – however, a "dispute" is strictly defined. The statute defines a dispute as any disagreement between "two or more parties" that involves the condo board's authority to (1) make an owner act (or not act) on an issue directly affecting their unit; or (2) alter a common area; or, conversely, a condo board's failure to (1) hold elections or meetings; (2) give notice of such; or (3) allow inspection of relevant records. While this covers a lot of ground, it omits specific situations such as arguments over title or warranty questions.  There is no jurisdiction for arbitration of anything else.
This is important to note, because if your issue with your condo board does not qualify as a "dispute" under the statute, you may have to settle the matter by bringing suit in the relevant circuit court. While the Florida Condo Act was passed in part to deter condominium lawsuits, this does not mean the right to mount a lawsuit, if appropriate, is not still in the hands of the condo owner.
How Is Arbitration Conducted?
The process of arbitration itself is surprisingly straightforward compared to some other types of proceedings, but it can be complex and detail-oriented. The Florida Administrative Code provides for rules of procedure to be followed.  For example, in order to file for arbitration, you must first show that you have provided the other party (in most cases, the condo board) written notice of both your dispute and your intent to file for arbitration. In other words, you must make it clear that a dispute exists, the nature of the issue, and your intent, and this is most often done in the same letter.
If you send this letter, it is not unheard of for the condo board to take steps to handle the issue before you get around to filing officially – the mere threat of legal action is sometimes a deterrent to poor behavior. However, if they do not, you would then send your petition to the Division of Florida Condominiums, Timeshares and Mobile Homes, and the arbitrator assigned to your case will then take over. The actual hearing is most often conducted by telephone or videoconferencing, after which the arbitrator must submit their decision and award within 45 days.
Seek Experienced Legal Help
When a dispute with your condo board materializes, it can feel demoralizing, but it is possible to prevail and to recover attorney's fees and costs. To do so in an arbitration requires that you have all the information and help you may need at your disposal, however, so contacting a knowledgeable attorney can be a big help. The Hollywood condo law attorneys at the Law Offices of Steven A. Mason, P.A. can sit down with you and try to set you on the best possible path. Contact the Fort Lauderdale and Hollywood Law Offices of Steven A. Mason, P.A. for legal advice at 954-963-5900 or leave a message online.
Resource:
leg.state.fl.us/Statutes/index.cfm?App_mode=Display_Statute&Search_String=&URL=0700-0799/0718/Sections/0718.1255.html