When A Will Is Challenged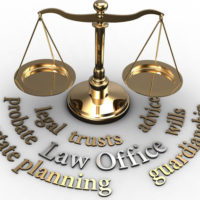 For better or worse, it is not uncommon to have a last will and testament challenged in Florida courts. The criteria for a will to be valid in Florida are straightforward, but strict, and it does happen that a beneficiary will file to challenge the document, whether in good faith or bad. If you believe you have a valid reason to contest the will of a loved one, however, you have a very short time in which to do it. It is a good idea to familiarize yourself with the probate rules surrounding such proceedings.
The Issue of Testamentary Capacity
Generally, sufficient mental capacity on the part of the testator is presumed. However, it is one of the most common reasons that a will may be contested, and if called into question, a testator must be able to demonstrate four characteristics in order to show that they had the testamentary capacity to make a will, or the estate must be able to show that the testator had such qualities when the will was being made.  If any of these characteristics can be attacked, the will must be declared invalid, because a will is intended to be a free exercise of choice.
The requirements for a valid will are that the testator: (1) being able to understand what they are creating – namely, a will to dispose of their property after their passing; (2) is able to understand the nature of their own assets and property; (3) know the potential heirs and members of their own family; and (4) understand the general practical effect of making and signing a will – that is, that after their passing, their assets will devolve upon the heirs they have chosen.
Showing or Disputing Undue Influence
Depending on whether you are mounting or defending against a challenge to a will, being able to either demonstrate or invalidate the spectre of undue influence is the other common occurrence in these cases. Undue influence is defined in Florida as "over-persuasion, duress, force, coercion, or artful or fraudulent contrivances" to the point where it can be argued that the testator is no longer fully in control of the disposition of their property. It goes back to the idea of a will as an exercise of free choice; undue influence detracts from this ability and unjustly tips the proverbial scales.
To establish that 'over-persuasion' or 'force,' three criteria must be shown of the person accused of undue influence. They must be a substantial beneficiary under the will. They must have had a "confidential relationship" with the deceased, and they must have "actively procured" the will, which can be shown using a test articulated in Estate of Carpenter (1971). If you can show all three of these factors exist in your case, the presumption of undue influence is established, and it will be the defense's job to rebut it.
Ask A Probate Attorney
When you lose a loved one, the last thing you look for is an avalanche of litigation and bad feeling, but this is exactly what can happen with a will contest. If you need assistance navigating through the process or just have questions to ask, contacting a knowledgeable attorney can help immeasurably. The Hollywood probate lawyers at the firm of Steven A. Mason, P.A. can help. Contact the Fort Lauderdale and Hollywood Law Offices of Steven A. Mason, P.A. for legal advice at 954-963-5900 or leave a message online.
Resource:
courtlistener.com/opinion/1649279/in-re-wilmotts-estate/