When Can I Seek Modification Of Child Support?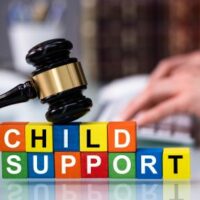 Too many divorced parents operate under the misconception that their child support order is set in stone, unable to ever be changed. This is simply not the case, at least not in Florida; courts understand that families change and grow, and as life changes, child support needs may change as well. That said, one cannot simply seek modification of a child support order because they wish to; there are specific criteria that one must meet before a court will approve the change.
Several Different Criteria Required
When a child support order is entered, usually during divorce proceedings, it is crucial to understand that the right to support is not a right that belongs to the parents; that right is exclusively the province of the child, which means that a parent has no right to simply refuse to pay. The parent does, however, have the right to ask for changes, if they can establish that there has been enough of a change in circumstances where it would be appropriate.
If you seek a change in support obligations, be advised that the court will generally only grant the request if, in addition to all the other factors, the change will be at least 15 percent or $50, whichever is greater. A lesser amount is seen as not worth making the alteration, even though it may be to the average parent. The court does have the right to grant modifications "as equity requires," but this happens extremely rarely, and is generally not a good idea to rely upon.
Must Be In The Best Interests Of The Child
The law holds that in order for a parent to seek a support modification, there must be a substantial change in their financial circumstances, which in turn is more specifically defined by the Florida Department of Revenue as a change that is "substantial, permanent, and involuntary." A voluntary change in circumstances – for example, choosing to take a pay cut – is not considered sufficiently 'substantial' to warrant a change; the presumption is that the parent can undo a voluntary choice.
Even if your petition for modification is deemed to be sufficient in the sense that your circumstances have fundamentally changed, the court will not agree to a change unless it will be in the best interests of the child. Florida family courts generally place the best interests of the child above all else, and the courts have hammered out a list of factors that should be considered when any decision has to be made as to what the best interests of the child actually are in a given case.
Contact A Hollywood Child Support Modification Attorney
Child support obligations are taken very seriously by Florida courts; they cannot be ignored, but they can be changed if the circumstances are appropriate. If you have questions or concerns about changing your child support obligation, the Law Offices of Steven A. Mason, P.A. has been handling these types of cases for years, and is ready to try and assist you with yours. Contact our offices today at (954) 963-5900 to speak to a Hollywood child support attorney.
Resource:
floridarevenue.com/childsupport/change_support_orders/Pages/change_support_orders.aspx