Where Should I File For My Military Divorce?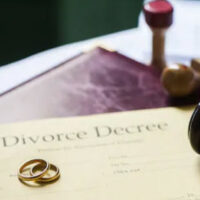 In many ways, a divorce between military servicemembers, or one servicemember and their civilian spouse, is very similar to a divorce between civilians. However, there are certain differences in the process that, while they may not feel like much, can make all the difference between your divorce proceeding smoothly and encountering problems. One of the most common questions that comes up in military divorces, but not necessarily civilian divorces, is the issue of where to file your complaint. If you have questions about these issues, contacting an experienced attorney is a good idea.
Why File Elsewhere?
On its face, the question of where to file your complaint for divorce may seem like a no-brainer; in a civilian divorce, one files the complaint in the county where they live. However, with a military family, it is not uncommon for the family to have one legal domicile, be living at another address, and have ties like owned property in yet another area. Sometimes it is worth it to file your divorce in an area other than the place where you live, so it is a good idea to do your research.
One of the most common reasons for military servicemembers to file divorce in a jurisdiction other than the one where they live is the issue of residency requirements. If you are in the service, your orders may require you to move regardless of your marriage being at a point where it is in decline – but most states have residency requirements that must be met before a divorce may be filed there. In Florida, at least one of the parties must have resided in the state for at least 6 months before a divorce can be filed there – but you may not want to wait 6 months to file.
Division Of Assets Is An Issue
Another major reason why military couples may choose to file for divorce in a jurisdiction other than the one they live in is that the laws of that area are not friendly to the non-servicemember. For example, in most states, a divorce court will divide the servicemember's retired pay between them and their soon-to-be ex-spouse, but Puerto Rican courts recognize those pension rights as separate property (and thus, indivisible). If a military couple is living in Puerto Rico, but they, for example, own property in Florida, the spouse filing for divorce may choose to do so in Florida given they may be awarded a share of their spouse's retired pay.
All this said, be advised that you may only file in a state where you have actual legal ties, rather than just claiming the address for tax purposes. If you own real property in a state and have actually lived there – for example, using the house as a summer home – you can, in theory, file for divorce in that state, but if the property is only a lot, or you have never spent any time in the area, the filing will likely be dismissed. You do have a choice in where to file, but the options must still be in keeping with the relevant law.
Call A Hollywood Military Divorce Attorney
With its lack of a separation period for divorces, Florida is an appealing choice for many military couples who are seeking to split up. The state's laws allow divorce to happen quickly and fairly, but the process can go even more smoothly with an experienced Hollywood military divorce attorney on your side. The Law Offices of Steven A. Mason, P.A. has handled these types of cases for years, and we are happy to try and assist with yours. Call our offices today to speak to an attorney.